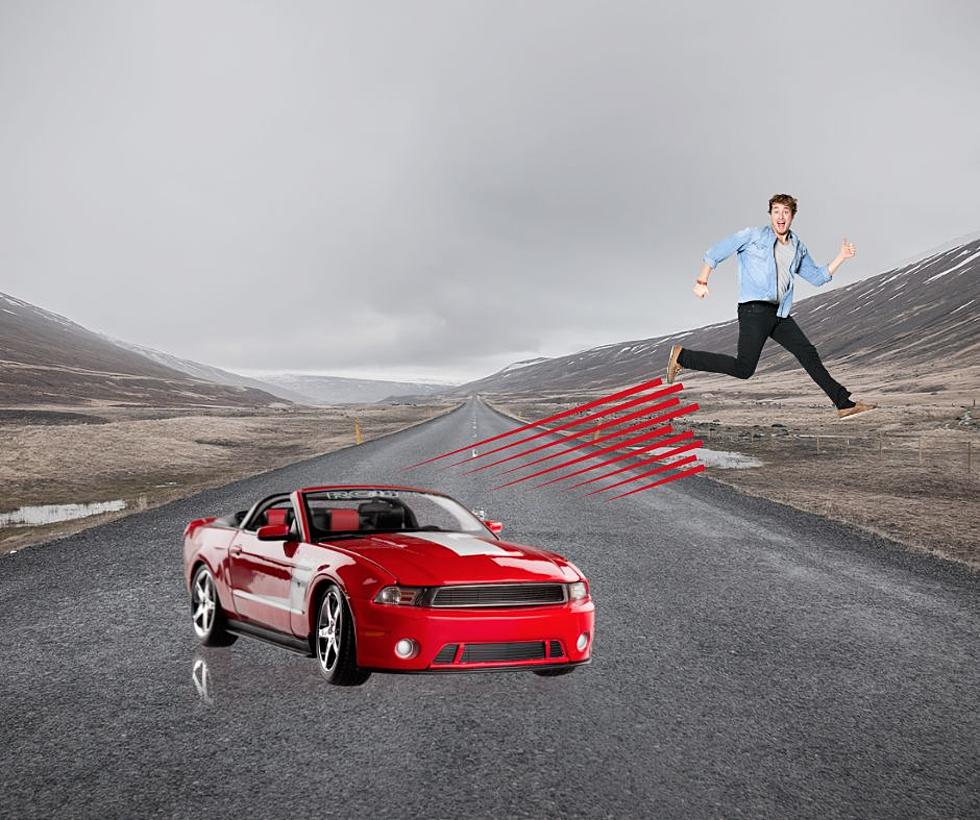 Illinois Man Jumps From Moving Car That Had 4 Guns, Shrooms, and Pot in it
TSM Rockford
An Illinois man was on the run in Nebraska last week, when he decided to make a really risky move...Jump from his moving car! OUCH! WOWT
10:35AM last Tuesday morning, Jessy Starry was pulled over...but he knew what he was hauling and decided to keep rolling. The station wagon, yes station wagon, kept moving and Jessy decided to leap from the car and make a run for it.
The 40 year old Illinois man didn't get too far before he was captured. So what was he trying to hid? What was so important in the car that he didn't want to get busted?
This car was loaded with the goods, including 4 firearms...One was a short barreled rifle. He also had quite to variety of illegal drugs inside, including cocaine, psilocybin mushrooms (not the kind you put on your pizza) and marijuana.
Jessy had enough of the drugs on him that he was busted for possession with the intent to deliver. As far as the guns go, not only did he have them but Jessy Starry was listed as a person that is "prohibited to have one."  That happens when:
 A person has been convicted of felony or misdemeanor convictions within the previous five years for battery, assault, aggravated assault, or violation of an order of protection in which a firearm was used or possessed. - Giffords
Our fellow Illinoisan will be locked up in Nebraska for quite a while.
The 25 Funniest Google Reviews of Illinois Jails
Why do jails, prisons, and correctional facilities need to be reviewed? Apparently, to make people laugh.