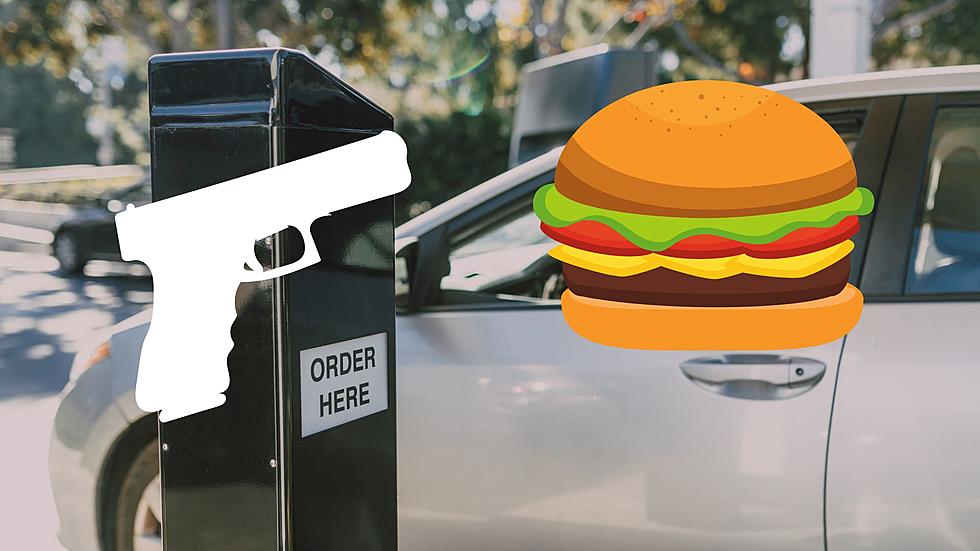 Florida Woman Pulls Gun On McDonald's Over Nonexistent Menu Item
Canva
A woman in Florida was arrested Thursday night at the McDonald's in Cocoa after being accused of brandishing a gun in the drive-thru and pointing it at an employee during an argument that she was on the losing side of.
According to the Cocoa Police Department, officers were called to the McDonald's on Dixon Boulevard because of a "woman waving a gun" in the drive-thru. When they arrived, they found 26-year-old Quavi Young, behind the wheel with a gun in the passenger seat.
The weapon was identified in the police report as a 9mm M&P Shield, with a drum magazine that had a capacity of 50 rounds.
According to Click Orlando, the McDoanld's told them that the ordeal began with Young demanding a "cheeseburger bundle" - like a combo, which can be done with the McDouble or the McChicken, but she wouldn't take the employee's offer of selling a cheeseburger and an a la carte order of small fries.
This occurred during the woman's second appearance through the drive-thru lane that day, according to the employee on the phone with the affidavit. The employee the news spoke to said the drive-thru was busy when she came through the first time.
When Young came through the drive-thru the second time, she was told to pull up to the first window when she couldn't be served something that isn't on the menu.
Once there, the victim asked Young what the issue was, to which Young responded by showing off her firearm.
The victim, according to the affidavit, then asked Young why she was so mad over a simple issue. Young pointed the gun at the victim, verbally threatening them, then proceeded to the next window.
When police arrived, officers also learned that Young did not have a valid driver's license, according to the affidavit.
Young is facing charges of open carry of a weapon, knowingly driving with a suspended license (first offense), and aggravated assault with a deadly weapon without intent to kill, the last charge being a felony. She was booked early Friday morning, and bonded out on $7,500 bail Saturday morning.
Read more at Click Orlando