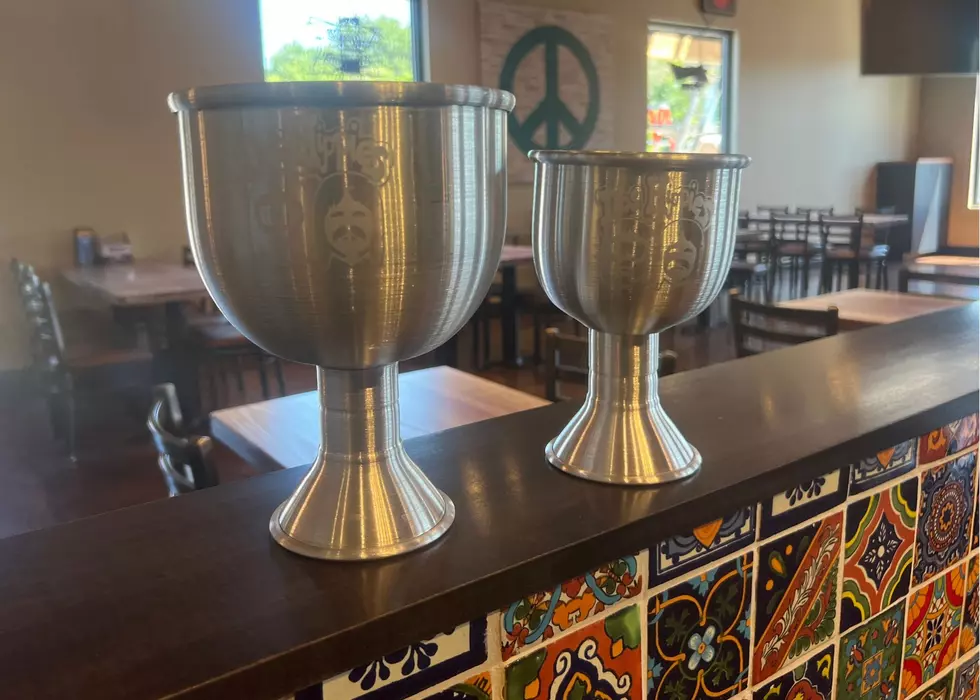 EXCLUSIVE: Take A Look Inside The New Mexican Restaurant in Bettendorf
Sarah Stringer
We took a jog over to Bettendorf to see their newest Mexican restaurant, Dos Hippies.
Dos Hippies is gearing up to open in a few weeks at 4509 Wyndham Road (which is by a neighborhood off of Middle Road) in Bettendorf. The building it's in is called Wyndham Town Center.
Dos Hippies will have Mexican fare but they've put their own twist on it. They will have a build-your-own-burrito menu, along with an array of tacos (which are served in 4's and include fillings like carne asada, beyond beef, and even grouper), several kinds of tortas, soups and salads, quesadillas, papas, and if you have a big or daring appetite, there's a menu of big plates you can tackle called Sid's Menu. One of their desserts will be a churro cup with ice cream.
They have a bar and they also have unique margarita glasses too. Scroll down to see a pic of those and what their new place looks like.
Dos Hippies will have their soft opening will be the week of August 8th. As for their hours, they're planning on being open Tuesday-Friday 11:00 a.m.-10:00 p.m. and on weekends 11:00 a.m.-midnight. The kitchen will always close at 9:00 p.m.
If you're wondering where Dos Hippies got their name from, it's exactly that- two hippies (you'll see the pics of the two on the walls in the pics below).
For the latest from Dos Hippies, including updates on the opening, menu, and more, you can keep up with them on Facebook here.
EXCLUSIVE: Take A Look Inside The New Mexican Restaurant in Bettendorf
We got a first visit to Dos Hippies, the newest Mexican restaurant in Bettendorf!
The 30 Best Quad Cities Restaurants To Cure Your Hangover
The morning after a good party can be rough. Nothing can cure a bad hangover like some good food. Here are the places you said are the best cure a Quad Cities hangover.
Best Quad Cities Area Dive Bars
Here are some of the best 'Hole in the Wall" taverns in the Quad Cities