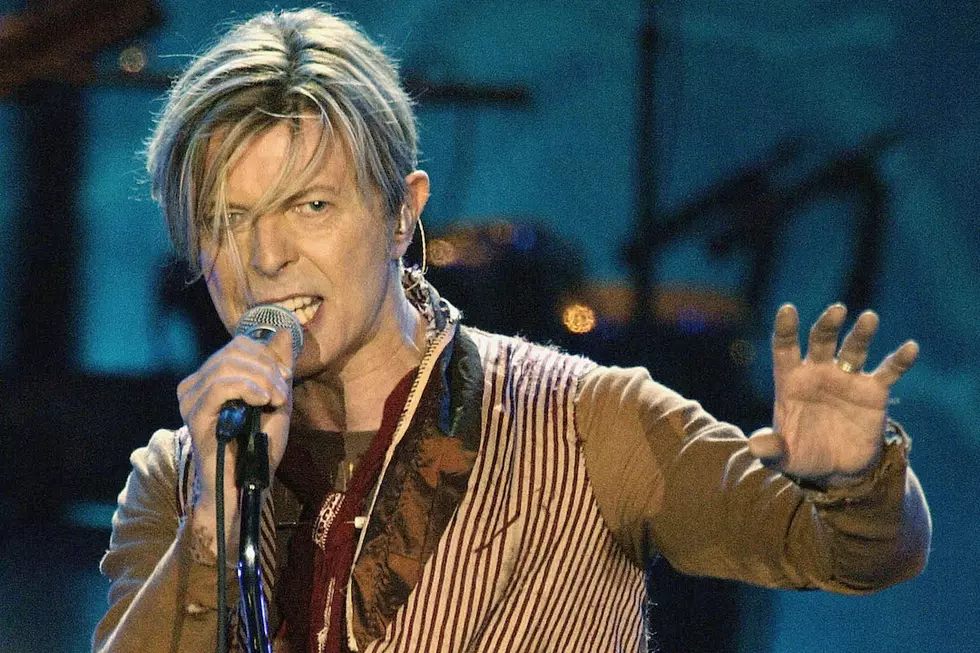 David Bowie Headlines Sunday's "Live in Concert" on 97X
Alex Livesey, Getty Images
97X proudly presents "Live In Concert". Tune in every Sunday night for 2 hours of classic concerts from the biggest names in rock!
It's Live In Concert, Sunday nights at 8pm, on Your Classic Rock Authority, 97X.
This Sunday, your headlining set was captured live on June 25, 2000 at the 30th Annual Glastonbury Festival, Somerset, England, please welcom David Bowie
This weekend, we're going back to David Bowie's legendary headlining performance at the 30th Annual Glastonbury Festival from June 25th, 2000.
It's one of the best performances from the 48 year history of the festival, and also one of Bowie's all-time best. Even the organizer of the event admits this concert from Bowie was "spellbinding" and her most memorable.
The setlist spanned his entire career, filled with both massive hits and cult classics.
Don't miss rock icon David Bowie- he's headlining the next Live in Concert!
This week's setlist:
Changes
Life on Mars
Rebel Rebel
Golden Years
Fame
All The Young Dudes
Starman
Under Pressure
Ziggy Stardust
Heroes
Let's Dance
 In addition to this killer set from David Bowie...We'll also hear classic live sets by:
David Byrne solo whose show was recorded live in London, England, on 7/5/2002
Robert Plant live in Rio De Janeiro, Brazil, on 10/18/2012
Phil Collins from a show recorded live in Washington, D.C., on 2/20/1983
Live in Concert is on every Sunday at 8 o'clock.  The perfect way to wrap up your weekend and prepare for the week ahead.  By cracking another couple Sunday beers...which are some of my favorite beers of the weekend.