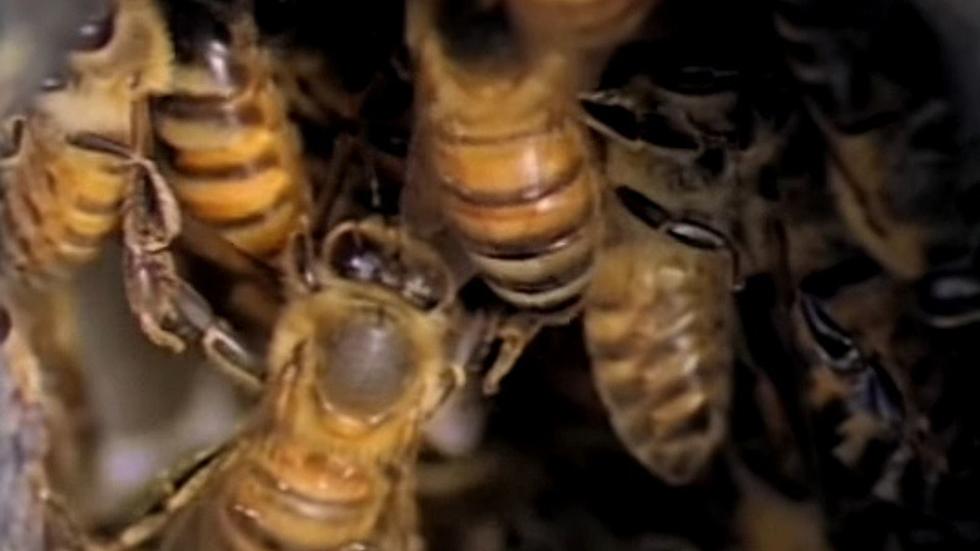 6 People Stung To Death By Killer Bees After Bus Crashes Into Hive
National Geographic via YouTube
Six people, including an 8-year-old girl, have died after a bus crash in Nicaragua, but not because of the crash itself. These deaths came from several damaged beehives and the resident bees inside of them that attacked passengers.
The tragic incident occurred Monday in Nicaragua during an hourlong bus ride from Jinotega to San Sebastián de Yalí.
Officials say there were around 45 people were on board the bus when it suddenly suffered a mechanical problem, plunging 165 feet down the ravine, coming to a landing in a coffee plantation.
Everybody on board the bus survived the crash itself, but the bus upset a swarm of killer Africanized bees.
Passengers were swarmed and stung repeatedly by the angry insects, and so far, six have succumbed to injuries received in the attack.
The victims include 84-year-old Reyna Isabel Olivas Montalván, 38-year-old Santos Arnulfo Calderón Castellón, 32-year-old Dilcia Flores Amparo, and 19-year-old Kenia Jazmín Soza Bonilla.
Also among the dead were 47-year-old Eneyda Tórrez Zelaya, and her 8-year-old daughter Andrea Carolina.
14 others were injured in the severely unusual incident.
Several were treated in nearby health centers, while others had to be transported to a larger hospital in Jinotega.
Photos show some survivors with hundreds and hundreds of stings painfully spread across the skin on their bodies, leaving little to no space of unaffected skin.
The Africanized honey bee, also known as "the killer bee," is a cross-breed between the European honey bee and the African honey bee.
Africanized bees have killed more than 1,000 in Brazil since the 1950s, and since have made their way to Nicaragua.
Read more at NY Post
LOOK: 25 must-visit hidden gems from across the US
From secret gardens to underground caves,
Stacker
compiled a list of 25 must-visit hidden gems from across the United States using travel guides, news articles, and company websites.