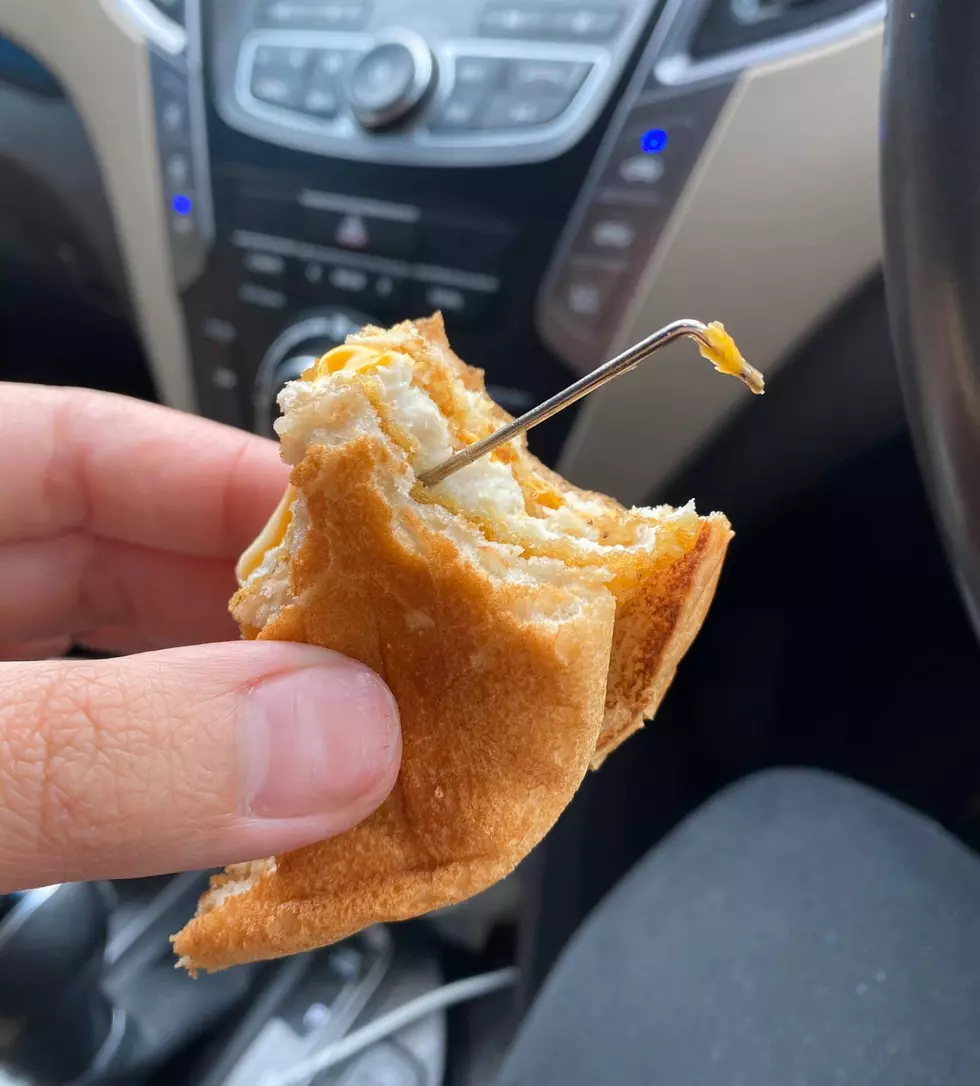 Woman Bites into McDonald's Chicken Sandwich, Finds Metal Rod
Ada Teaupa via Facebook
Everything in Australia tries to kill you, the animals, the insects, the birds, the fires; even the McChickens try to kill you.
A woman in Australia posted pictures and a video to Facebook of the McChicken she had ordered through the drive-thru, and was going to give it to her three year old niece.
Luckily for the niece, Ada Teaupa took the aunt tax out of the sandwich, and said she nearly broke her tooth on the solid piece of metal.
Talking with a local news station, she said her first thought when she bit something hard was "Oh no, this is glass."
She returned to the hospital and all they had to offer was a replacement.
Enter your number to get our free mobile app