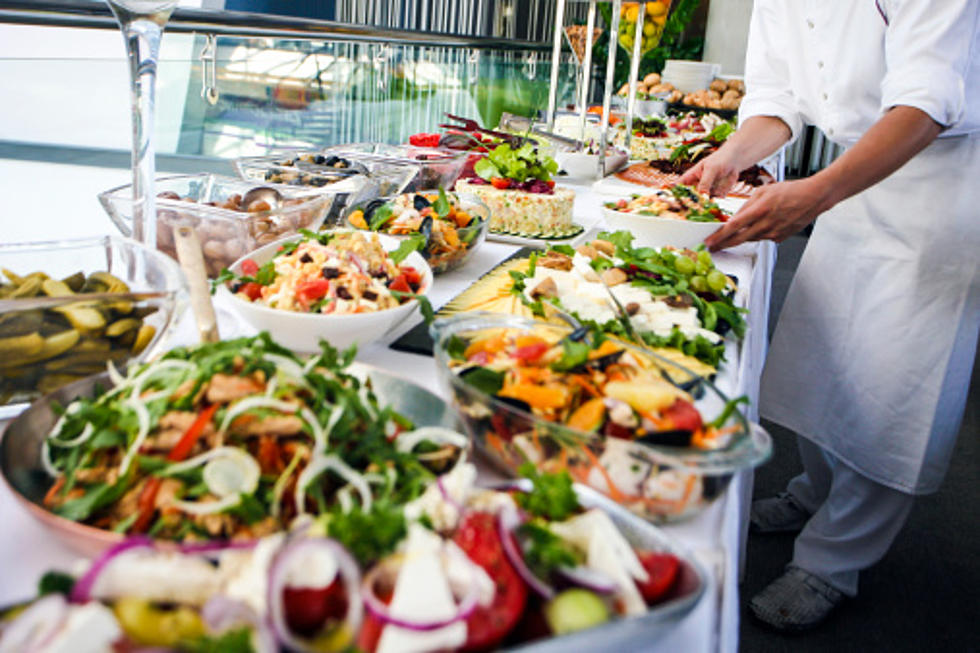 Win Tickets To Flavor Fest The Best Food Sampling Event In The Quad Cities
Getty Images
Taste the best the Quad Cities has to offer by sampling flavorful food & drinks made right here in the Quad Cities.
QC Flavor Fest in Davenport Iowa
Indulge in the Quad Cities' best culinary delights at the "QC Flavor Fest" for just $40 per person. Over a dozen restaurants and food providers will offer sampling stations while live music fills the air.
Don't miss out on the chance to bid on over 55 one-of-a-kind auction items, all for a good cause. Your participation will support Common Chord's music education programs as all proceeds go towards this cause.
When Is Flavor Fest?
The Quad Cities is renowned for its food and drink scene, and the upcoming QC Flavor Fest is set to showcase the best of it all. On October 5th from 5 pm to 9 pm, the Common Chord venue will be transformed into Flavortown, where visitors can savor some of the most flavorful foods and drinks produced in the region.
Food AND Live Music You Say?
Paired with the sweet sounds of The Textures, visitors can indulge in a variety of foods and drinks made by talented chefs and artisans right here in the Quad Cities. With a variety of prizes, giveaways, and auction items up for grabs, attendees are sure to have a fantastic time, all while contributing to a great cause.
All For A Good Cause
More than just an enjoyable food and music event, QC Flavor Fest also aims to raise funds for Common Chord's music education programs. By supporting the event, attendees are helping to make music education more accessible to all, promoting creativity, and bringing more music to the community.
100% of the proceeds from "QC Flavor Fest" go directly to Common Chord's music education programs.

 
Join the community and savor the flavors of the Quad Cities at the upcoming QC Flavor Fest on October 5th, from 5 pm to 9 pm at the Common Chord. The organizers look forward to welcoming visitors to the table and enjoying some fantastic food and drinks while supporting an excellent cause.
Common Chord is a 501c nonprofit dedicated to improving the Quad Cities area and surrounding communities through the power of music! We house the infamous "Redstone Room" and have shared our stage with touring acts such as: Joe Bonamassa, Wood Brothers, John Hammond, Twista, Bizzy Bone, Family Groove Co, Keller Williams, & more. Each concert supports musicians touring and local musicians and helps support our music education programs in our community. To learn more about Common Chord visit: www.commonchordqc.org

-Common Chord

 
CLICK HERE TO SUPPORT & PURCHASE TICKETS
Win Tickets to Flavor Fest
We have free tickets for those who sign up below.
Craft Breweries in the Quad Cities Area
We're very lucky to live in an area with such an amazing, thriving "craft beer scene". You'll be able to find everything you could want.
Not sure what you want? That's ok. The bartenders at these establishments are very well versed and can guide you through a wonderland of Ales and Lagers.
From "coffee infused" to "riff infused".
From "pale ales" to "peanut butter porters".
Fruity, Sour, Hoppy, Malty, Crisp, Crushable beers in all shapes and sizes.
Crowlers, Growlers, Cans & Kegs...the Quad Cities Craft Beer scene has it all.
And of course...a great beer isn't complete unless it's paired with some amazing food. Whether it's made in the breweries kitchen or in the food truck in the parking lot...brewers know that people love food with their beer.
Take a look at the 19 Quad Cities Area craft breweries!