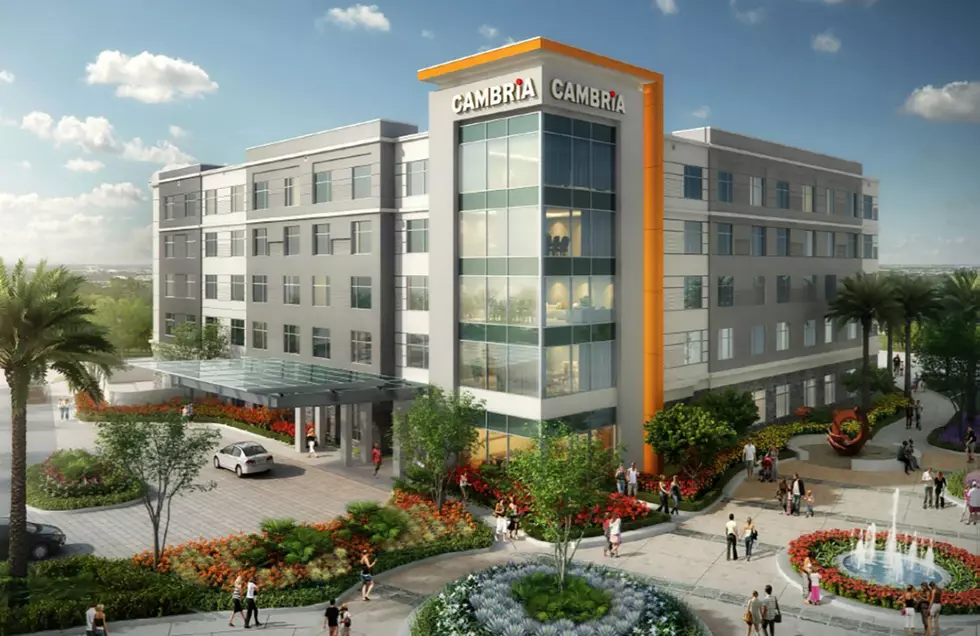 What the Cambria Hotel Bettendorf Quad Cities Will Be Like
Frontier Hospitality Group
Frontier Hospitality Group broke ground on the Cambria Hotel Bettendorf Quad Cities at the TBK Bank Sports Complex. If you're like me you may not be familiar with the Cambria name. So I decided I'd do some poking around and see what their hotels are like. Let me tell you, guests are going to be in for a real treat!
CEO and Co-Owner of Frontier Hospitality Dan Huber says the brand is "known for providing a unique upscale experience and unparalleled service." So what does that mean for guests?
Contemporary and sophisticated guest rooms with plush bedding.
Spa style bathrooms.
Menus featuring fresh food, local craft beer, wine, specialty cocktails and small bites.
Multi function meeting space and an open lobby with places to meet, work and hang out with free Wi-Fi.
The Cambria Hotel Brand is part of Choice Hotels so I decided to see what pictures they had on their website. The hotels have a modern feel to them. The picture of the bedroom on the website has an exposed brick wall, a platform bed with white bedding and modern furniture. Meeting and lobby spaces have a modern open look as well. You can check out the pictures here.
The pictures I saw, and the descriptions, provided by Frontier Hospitality and the Choice Hotels website present the latest trends hotel brands are offering travelers. I have experienced elements of the Cambria Hotel Bettendorf Quad Cities in other hotels I have stayed at like Hyatt Place, Aloft, Nylo and even Courtyard by Marriott. If you like a modern, clean, comfortable somewhat upscale lodging experience I'll bet you'll like this hotel. Might be time to plan that staycation or getaway weekend to check it out! The Cambria Hotel Bettendorff Quad Cities is scheduled to open in 2019.