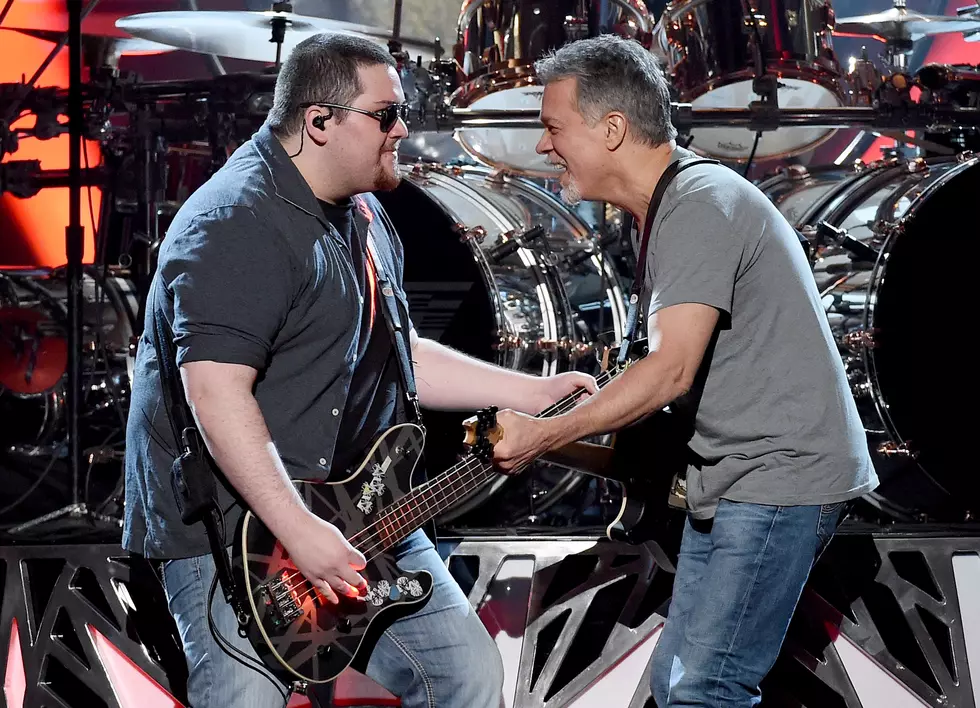 Van Halen is "Live In Concert" Sunday on 97X
Ethan Miller, Getty Images
This Sunday on 97X we've got an amazing line up.  Your headliner is Van Halen on their "A Different Kind of Truth" tour from 2013.  A tour for what would be their final album and features a reunion with David Lee Roth along with Eddie's son Wolfgang on bass. We'll throw in Collective Soul (2005), R.E.M. (2003) and Kansas (1992) too.
97X proudly presents "Live In Concert". Tune in every Sunday night for 2 hours of classic concerts from the biggest names in rock It's Live In Concert, Sunday nights at 8pm, on Your Classic Rock Authority, 97X.
Your headliner for Live in Concert on Sunday is Van Halen on their "A Different Kind of Truth" tour from Tokyo Dome, Tokyo, Japan, June 21, 2013
Eddie Van Halen's untimely death this past Tuesday has sent shockwaves through the rock world. Join us this weekend, as we celebrate his life and his guitar wizardry! We'll take you back to a legendary Van Halen performance from June of 2013- it was their highly anticipated reunion with original lead singer David Lee Roth. Don't miss this very special Live in Concert with our headliner, Van Halen!

 
Plus don't miss live performances from Collective Soul in Atlanta Symphony Hall, Atlanta, GA, April 23, 2005
Also a great set from R.E.M. at Bowling Green, Wiesbaden*, Germany, July 19, 2003
And don't miss Kansas at Whisky A Go-Go, West Hollywood, CA, April 5, 1992
Live in Concert is on every Sunday at 8 o'clock. The perfect way to wrap up your weekend and prepare for the week ahead. By cracking another couple Sunday beers...which are some of my favorite beers of the weekend. To tune into 97X either on the radio at 96.9 fm or on our mobile app on your phone.
Enter your number to get our free mobile app
WATCH OUT: These are the deadliest animals in the world