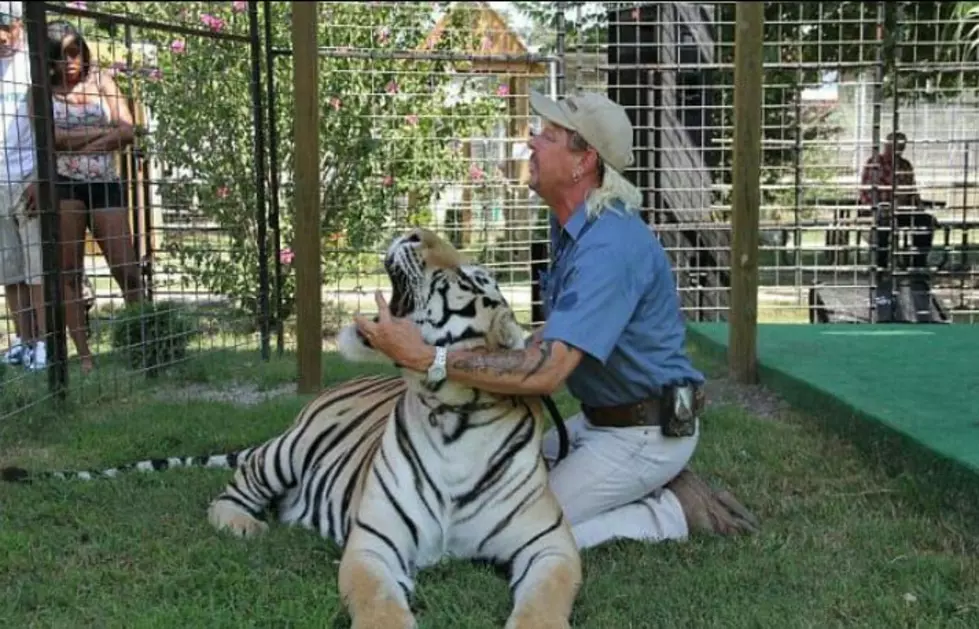 UPDATE: Tiger Handler Who Visited QC, Sentenced In Murder-for-Hire Plot
Big Cats of Joe Exotic
Here's a face you may remember seeing at the Mississippi Valley Fair a few years ago. Joe Exotic and his big cats would offer up shows and photo-ops.
Joe Schreibvogel Maldonado-Passage of Big Cats of Joe Exotic, the tiger handler who would bring the big cats to the Mississippi Valley Fair many years in a row, was arrested in 2018 in the middle of a murder-for-hire plot.
He had been accused of mistreating his tigers by Carole Baskin, CEO of Big Cat Rescue. Joe responded by trying to hire a hitman for $3,000. Obviously, it was too good of a deal to be true, because he was then arrested for paying an undercover FBI agent.
Joe originally made QC headlines for breaking USDA regulations for exposing a 19-day old Golden Tabby Tiger to "harmful elements" while he was at the Mississippi Valley Fair. Their confrontation was caught on video:
Joe's court date covered multiple charges, including shooting and killing five tigers, selling baby tigers, lemurs, and lions before forging paperwork to say they were donated, and of course, the murder-for-hire plot.
The "Tiger King" was convicted of two counts of Murder-For-Hire, eight counts of Violation of the Lacey Act for the falsifying of wildlife records, and nine counts of Violation of the Endangered Species Act.  He was sentenced to 22 years.
Enter your number to get our free mobile app