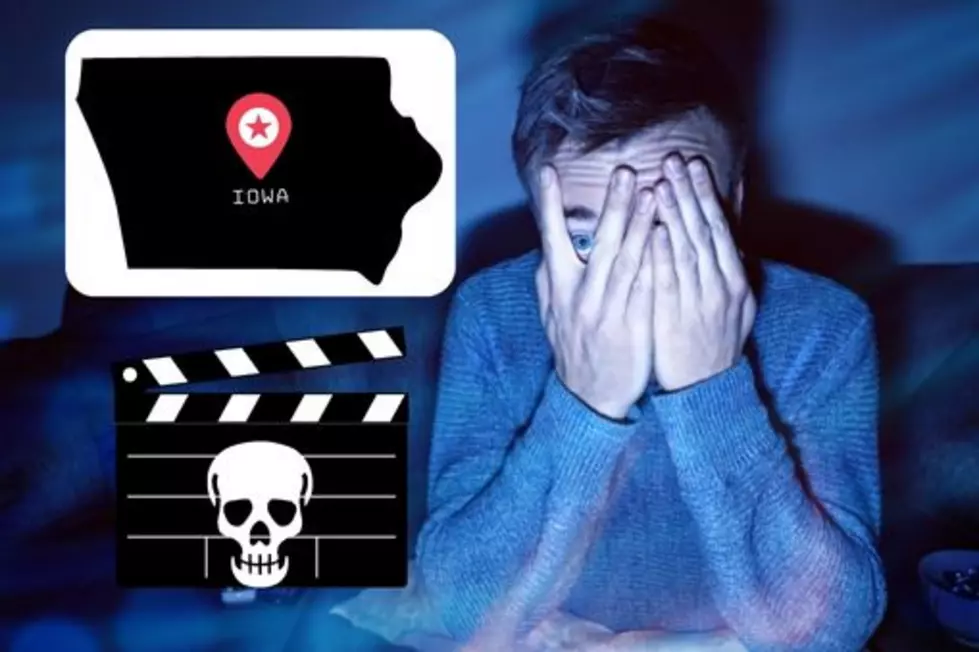 Top 3 Horror Movies That Were Filmed In Iowa
Edited Getty Image
October is the month when we fill our "watch next" list with horror movies, but what better scary movie to watch, than one that was filmed right where you live?!
Did you know that there are horror and suspense movies filmed right here in Iowa? Here is a list of the top three.
3.) Children Of The Corn (1989 & 2009)  
Children of the corn is a movie about a young couple trapped in a remote town where a dangerous religious cult of children believes that everyone over age 18 must be killed.
When filming a movie that revolves around corn, what other state would you shoot the movie in?
The film was shot in Hornick, Iowa, Whiting, Iowa, Salix, Iowa, and Sergeant Bluff, Iowa.
2.) The Crazies - 2010
The Crazies is about a fictional Iowa town that becomes afflicted by a biological agent that turns those infected into violent killers. The film was released on February 26 and grossed $55 million on a $20 million budget.
The movie was filmed in Winterset and Lenox, Iowa. Unlike Other horror movies, not only was it filmed in Iowa, but it actually has the plot take place, and happen in the State of Iowa.
1.) Twister - 1996
Bill and Jo Harding, advanced storm chasers on the brink of divorce, must join together to create an advanced weather alert system by putting themselves in the cross-hairs of extremely violent tornadoes.
The climactic scene with the F5 tornado was almost entirely shot around Eldora, Iowa, with the cornfield that the characters run through located near Ames. The "twister hill" scene was shot on 130th Street near the small town of Pilot Mound. Some additional footage was shot north of Pilot Mound, near the town of Dayton.
If you haven't seen any of these thriller movies that were shot in Iowa, be sure to add them to your list!
This Geneseo Home Is A "Nightmare On Zillow Street" And Wait Until You See Why
A Geneseo home on Zillow has some very interesting features. Would you buy it?