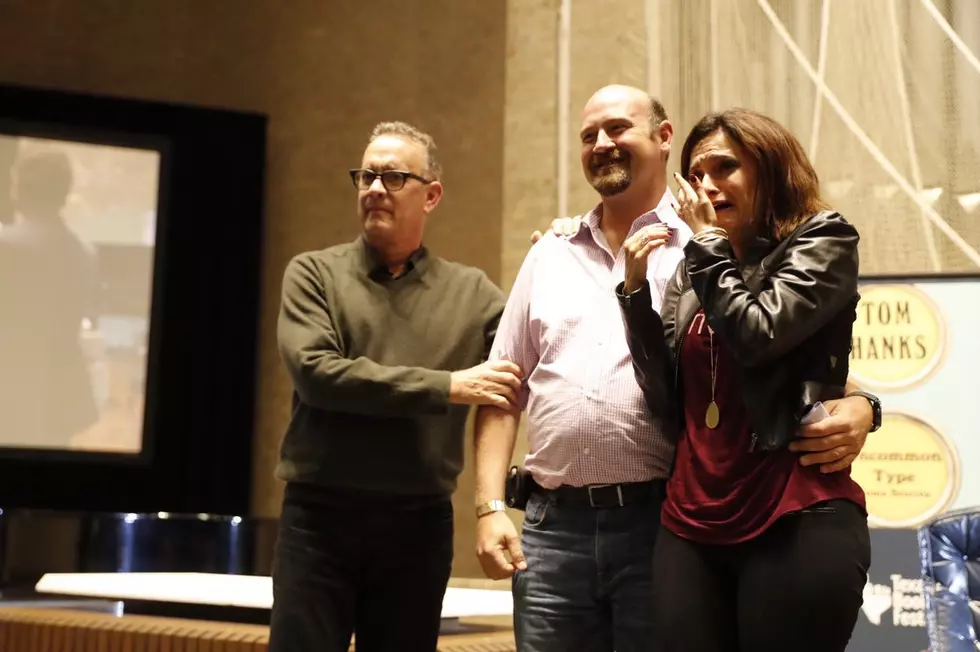 Texas Couple Gets Marriage Proposal Help From Tom Hanks
Texas Book Festival
Tom Hanks was in Austin, Texas over the weekend promoting his book when he took a break to help Ryan McFarling propose to his girlfriend.
At the end of a Q&A session at the Texas Book Festival, Hanks addressed the crowd and sad he was bored of answering their questions and wanted to ask his own. That's when he took out a note written by Ryan with a question for Nikki Young.
The question was: "Nikki, will you marry me?"
Ryan and Nikki then went onstage and got down on one knee. She said yes!