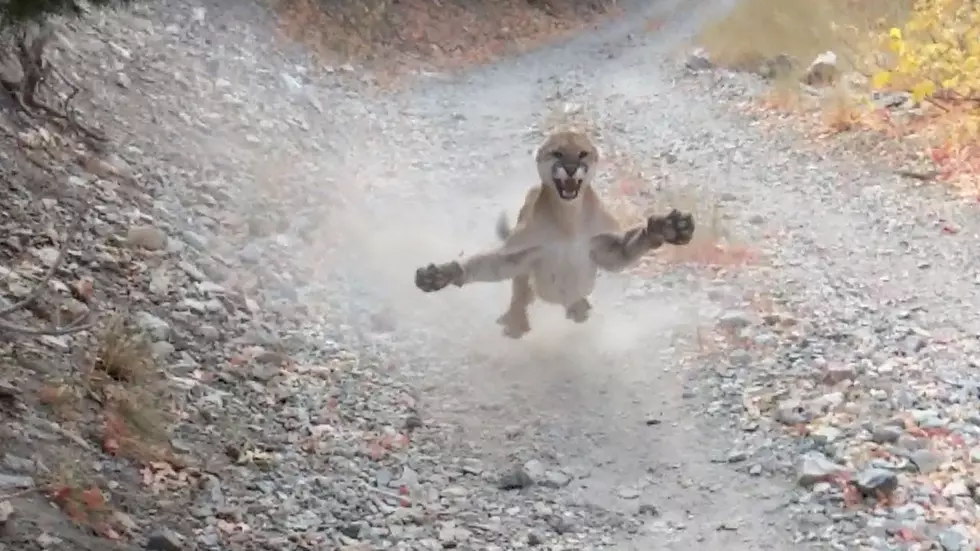 Terrified Utah Hiker Films Cougar Stalking Him
Kunkyle z via YouTube
I like to do a lot of off the hiking, and this is has always been the biggest fears of mine. The problem with cougars is they're going to do what they want, all you can do is look them in the eyes and make loud noises.
Kyle Burgess was hiking the Slate Canyon Trail near Provo, UT, came across a couple of cougar cubs, just before coming face-to-face with their mother.
He starts to backpedal to try and get away, but the cougar follows him, even rushing at him a few times.
Kyle used some harsh language, but the internet is loving how many times he refers to an animal threatening to kill him as "dude."
Enter your number to get our free mobile app
Kittens and Puppies