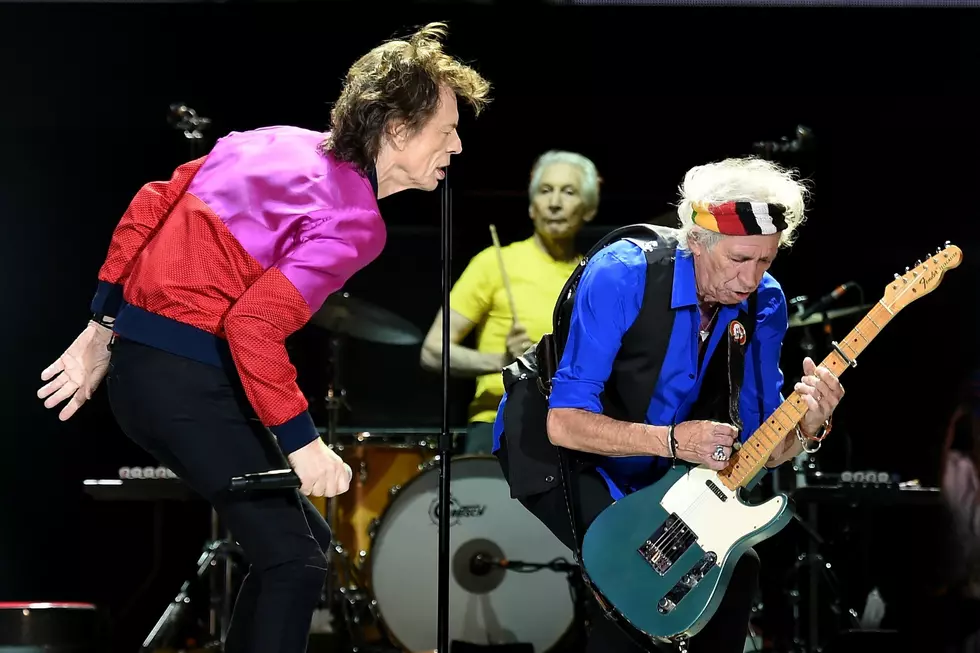 Stones, Thorogood, Cars, REO Are Live In Concert
Kevin Winter, Getty Images
One of my favorite things to do on a Sunday night is sit on the porch, crack a few cold ones and listen to music.  I haven't been able to do that lately for temperature reasons but it looks like this weekend I could have a shot.  The yard is currently a literal mud pit due to the melting snow...but it's a small price to pay for warmer weather.  Especially if that warmer weather means I can venture to the porch bar for the first time this year and crank up Live in Concert.
Sunday's show includes George Thorogood, The Cars, REO Speedwagon and your headliner The Rolling Stones all Live In Concert!
97X proudly presents "Live In Concert". Tune in every Sunday night for 2 hours of classic concerts from the biggest names in rock It's Live In Concert, Sunday nights at 8pm, on Your Classic Rock Authority, 97X.
Your headliner for Live in Concert on 97X is The Rolling Stones on their "1981 American Tour" ("Tattoo You") at Hampton Coliseum, Hampton, VA, December 18, 1981
On the next Live in Concert, we're going back to The Rolling Stones' 1981 American Tour, in support of their "Tattoo You" album. This concert made history as the first live music event to be broadcast on television via pay-per-view. It was also shown in movie theaters, and broadcast on the radio around the world. It was captured live at the Hampton Coliseum, in Hampton, Virginia, on December
18, 1981. There were a little over 14 thousand fans inside, and millions more across the globe watching. Don't miss this historic performance from The Rolling Stones- they're headlining the next Live in Concert.

 
Plus don't miss live performances from George Thorogood @ Hampton Coliseum, Hampton, VA, December 18, 1981
Also a great set from The Cars @ El Macombo Nightclub, Toronto, ON, Canada, September 14, 1978
And don't miss REO Speedwagon @ Moondance Jam Festival, Walker, MN, July 16, 2010
Live in Concert is on every Sunday at 8 o'clock. The perfect way to wrap up your weekend and prepare for the week ahead. By cracking another couple Sunday beers...which are some of my favorite beers of the weekend. To tune into 97X either on the radio at 96.9 fm or on our mobile app on your phone.
15 Iconic Retail Stores That Don't Exist Anymore (But We Totally Miss Shopping At)