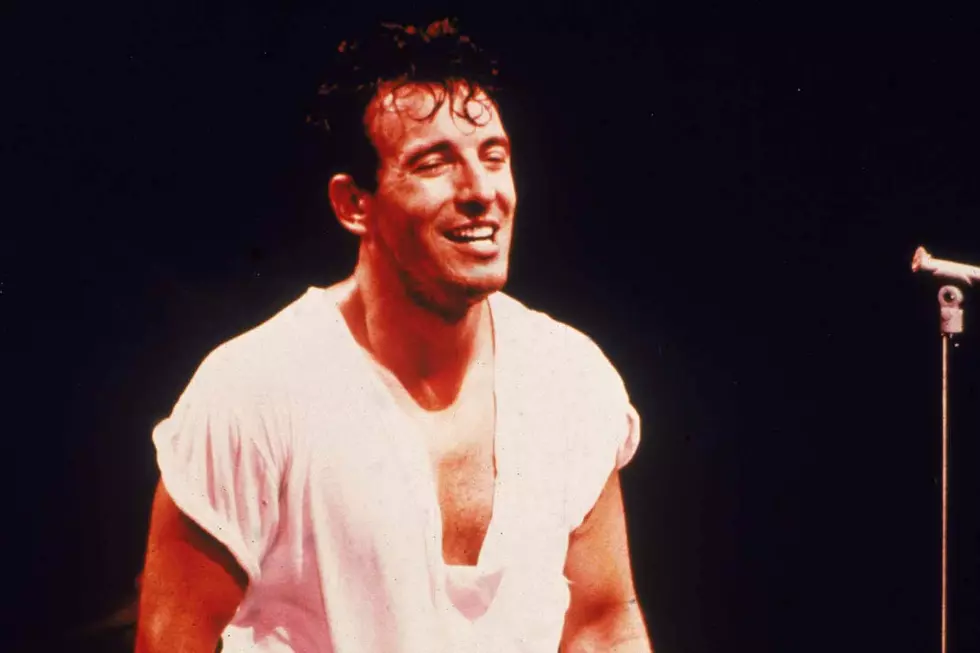 Springsteen"Live In Concert" Sunday on 97X
Hulton Archive, Getty Images
Bruce Springsteen was on SNL this weekend.  It's amazing how powerful he and the band are at this age.  Imagine if we could go back in time and see this great American band before he danced with Courtney Cox.  Well this weekend...we can do just that!
97X proudly presents "Live In Concert". Tune in every Sunday night for 2 hours of classic concerts from the biggest names in rock It's Live In Concert, Sunday nights at 8pm, on Your Classic Rock Authority, 97X.
Your headliner for Live in Concert on 97X is Bruce Springsteen and the E Street Band on their "Darkness" tour at Winterland Ballroom, San Francisco, CA, December 16, 1978
On the next Live in Concert, we're going back to Bruce Springsteen's 1978 "Darkness" tour. We'll hear a legendary performance captured live at the Winterland Ballroom in San Francisco! It was the 2nd night of a 2 night stand at
WInterland. Springsteen's performance was everything you'd expect- in fact it was this era when "The Boss" really gained his well deserved reputation for putting on intense concerts. Don't miss Bruce Springsteen and the E Street
Band- they're headlining the next Live in Concert!

 
Plus don't miss live performances from Eddie Money @ Ram's Head On Stage, Annapolis, MD, November 30, 2011
Also a great set from Jethro Tull @ Montreux Jazz Festival, Montreux, Switzerland, July 4, 2003
And don't miss The Pretenders @ Jacob Street Studios, London, England, May 1, 1995Bruce Springsteen & The E Street Band
Live in Concert is on every Sunday at 8 o'clock. The perfect way to wrap up your weekend and prepare for the week ahead. By cracking another couple Sunday beers...which are some of my favorite beers of the weekend. To tune into 97X either on the radio at 96.9 fm or on our mobile app on your phone.
LOOK: TV Locations in Every State