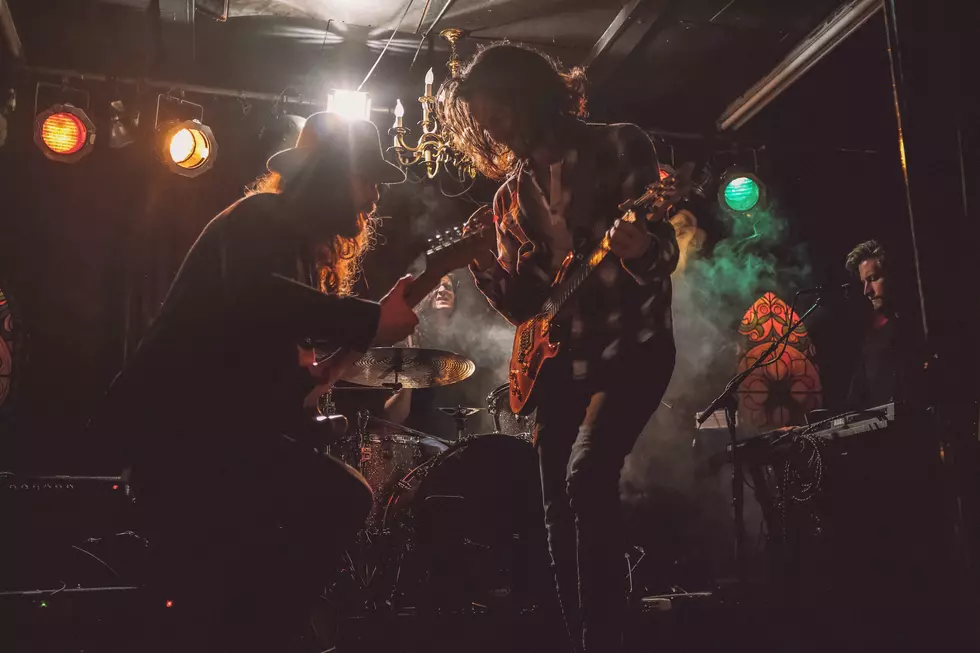 Soul Storm, Rolling Thunder & North of 40 Play the QCA This Weekend
Photo by NeONBRAND on Unsplash
Summer is coming to a close.  Time to celebrate the weekend with some great music this weekend in the Quad Cities area!  Here's a list of some live bands to go support.
Wednesday
Nate & Connor Johnson @ Bent River
Thursday
BanD Acoustic @ Harrington's Pub
Gray Wolf Band @ Bass Street Landing
The Crooked Cactus Band @ The Ridge
Phyllis And One Shark @ Kavanaugh's Hilltop
Levi Craft @Twin Span Brewing
SEAN KISTLER @ Go Fish Marina Bar & Grill
Downtown Jazz Night @ Mississippi River Distilling Company Downtown Lounge
Soul Storm at The Bettendorf Library Summer Concert Series
Ky & Ty (and the other guy), at TUGFEST Iowa
Friday
Funk Sauce Brass Band @ RME's Live at 5
JEF SPRADLEY at TUGGERS
Funk5 at Whiskey Stop
Felix & Fingers Dueling Pianos @ The Tangled Wood
Wilcox & McQuay @ Bootleg Hill Honey Meads
North of 40 at TUGFEST Leclaire Iowa
Rolling Thunder @ Tugfest, Port Byon Illinois
Saturday
Tyjon Charlie @ Pour Bros Taproom
BanD Acoustic @ The Palace
Smooth Groove @ Whiskey Stop
Soul Storm at Tug Fest -Le Claire
Code 415 Live @ Gypsy Highway
Ky&Ty Duo @ Galena Brewing Co. Moline
Phyllis And The Sharks @ Len Brown's North Shore Inn
Levi Craft @ Hawkeye Tap
High Five Sinners @ Dirty Water Music
The Carefree Highwaymen @ The Grape Life
Soultru & Chuckie Campbell & Subatlantic @ Rock Island Brewing Company
Heads In Motion @ The Tangled Wood
Hap Hazard, Soul Storm @ Tugfest Leclaire Iowa
Ariel McReynolds & Cooper Schou, North of 40 @ Tugfest, Port Byron Illinois
Sunday
John Resch & Doggin' Out @ GypsyHighway
Angela Meyer LIVE at Jennie's Boxcar
Rebecca & Alan @ Mississippi River Distilling Company
Upcoming Shows:
8/20 Jacob Hemenway @ Pour Bros Taproom
8/27 Isaac Kaufman @ Pour Bros Taproom
If you have any shows coming up that you'd like to promote here on 97X just email billstage@97X.com.  We'd love to get the word out about your show.
To add your event, send the info to BillStage@97X.com
Is Rhythm Section Amphitheatre The Best Venue to See an Outdoor Live Concert?
Here's a preview of the Rhythm Section Amphitheatre in Mt.Carroll, Illinois
Your New Vacation Destination! This Camping Resort is Perfect for the Family
Timber Lake Resort was established in 1955 in historic Mount Carroll, IL.
It was rebuilt in 2003 with all new facilities and a renewed spirit of hospitality.
1-815-244-1600