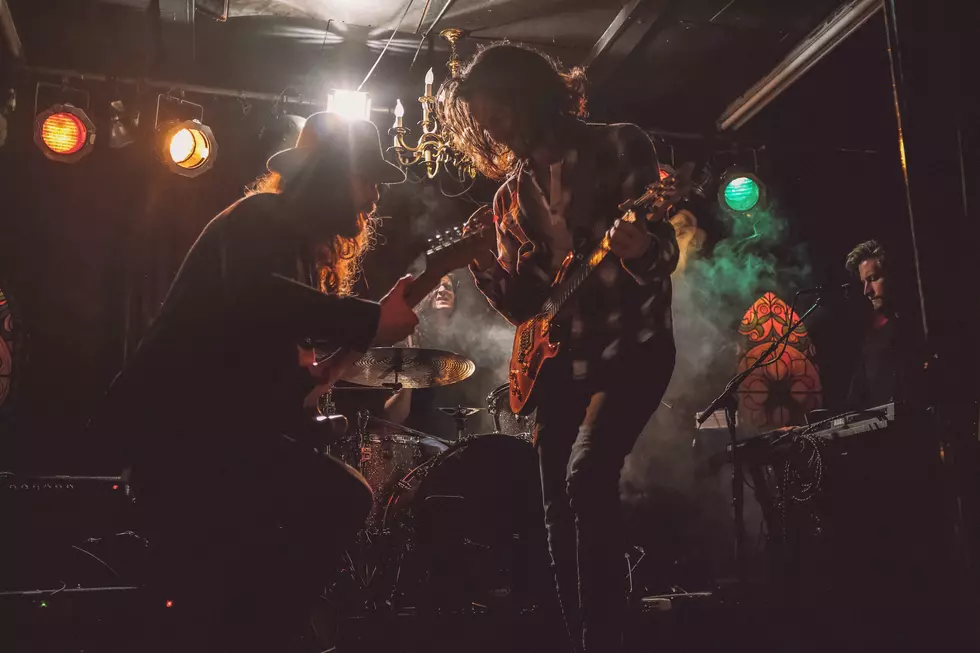 Smooth Groove, Manny Lopez, Justin Wells Rock the Quad Cities This Week
Photo by NeONBRAND on Unsplash
Wednesday 8/11
Ruby and Donovan at Market Music Four Square Park, Clinton 5-7
Open Blues Jam at Kavanaugh's, Rock Island 6-9
Open Jam at Bent River Rock Island 8-12
Thursday, 8/12
Jazz on the Plaza/Edgar Crockett Quartet at Figge Art Museum, Davenport 5-7
Levi Craft at Twin Span Brewing, Bettendorf 6-9
Smooth Groove at Bass Street Landing, Moline 7-9
Thick Paint/Salsa Chest at Rozz-tox, Rock Island 7pm
Justin Wells/ Al Sweet at Raccoon Motel, Davenport 7-10
Know Agenda at The Tangled Wood, Bettendorf 7-10
Open Mic at The Spot, Rock Island 7-10
Open Jam at My Place, Bettendorf 8-11
Tab Benoit & Whiskey Bayou Revue at Rhythm City Casino, Davenport 8:30-11
Friday, 8/13
Tamborazo de Oro at Mercado on Fifth, Moline 5-10
Manny Lopez Big Band at Circa 21 Speakeasy, Rock Island 6-9
Daniel Stratman at Steventon's, LeClaire 6-9
Crooked Cactus Band at Blue Iguana, LeClaire 6-10
Jef Spradley at Tuggers, Port Byron 6:30-9:30
Threshold at The Stubborn Mule, Clinton 7 PM
Back in the Day at American Legion, East Moline 7-10
BanD at Bootleg Hill Honey Meads, Davenport 7-10
Class of 82 at The Tangled Wood, Bettendorf 7-10
Blues Rock-It at River Music Experience, Davenport 7:30 PM
Jim Buenning Jazz at The Grape Life, Davenport 8-10
Angela Meyer at The Lucky Frog, McCausland 8-11
The Wolf & Gypsy Band at Gypsy Highway, Davenport 8:30-12:30
Eli Mosley Band at Rhythm City Casino, Davenport 8:30 PM
Lewis Knudsen at Hawkeye Sports Bar, Davenport 9-12
Twice-On-Sunday at the Mound, Davenport 9-1
Saturday 8/14
Dick Danger Band at Go Fish, Princeton 5-9
Common Faces at The Captain's Table, Moline 5-9
JD Young at Contrary Brewing, Muscatine 6-9
Damon Johnson & the Get Ready w/Chuck Garric at Rascals Live 6:30-11
Gray Wolf Band at Tuggers, Port Byron 6:30-9:30
Scott Stowe at Crawford Brew Works, Bettendorf 7-10
Tom Wurth at Dirty Water Music, LeClaire 7 PM
Heads in Motion at The Tangled Wood, Bettendorf 7-10
Elizabeth Moen at The Raccoon Motel, Davenport 7-10
Nuclear Plowboys at Durant firefighter festival, 8-12
Foolish Grin at Headquarters, Muscatine 8PM
The Textures/Atomic Comet at O'Keefe's, Moline 8-12
The Tailfins at Rhythm City Casino, Davenport 8:30 pm
Danger Zone at Gypsy Highway, Davenport 8:30-12:30
Fair Warning at Missipi Brew, Muscatine 9-1
Haphazard @ 11th Street Precinct
Sunday 8/15
Charlotte Boyer at Crawford Brew Works, Bettendorf 1-3
Alex Fischbach at Terraza Modern Mexican, Bettendorf 2-5
Blues Rock-It at Parkside, Moline 4-7
Twice-On-Sunday at Off Point Pub, Davenport 4-8
Class of 82 at Runner's Park, East Moline 5-8
North of 40 at the Captain's Table, Moline 5-9
Big River Brass Band at LeClaire Park, Davenport 7 PM
Fireside Collective at Ca d'Zan, Cambridge 7-8:30
The Beach Boys at Rhythm City Casino, Davenport 7:30-9
Thanks to Roberta at Local Scene Magazine which brings you information about area musicians and venues. See photos of bands and venues...she's a great photographer. Catch up on the latest activities of your favorite musicians.
Upcoming Shows:
Aug 21
Danger Zone @ Victory Lane, Clarence
Crooked Cactus @ 11th Street Precinct
Aug 28
Danger Zone @ Kavanaugh's
Blues Rockit @ 11th Street Precinct
Sept 18
Danger Zone @ The Captain's Table, Moline
If you have any shows coming up that you'd like to promote here on 97X.com and when we talk about it on the air, let me know.  Just email billstage@97X.com and we'd love to get the word out about live music.  It's been a rough road for bars & bands for the foreseeable future so let me know how we can help.
To add your event, send the info to BillStage@97X.com
Inside Amazon: A Detailed History of America's Biggest Online Retailer
Stacker
compiled a list of key moments in Amazon's history and its current business from a variety of sources. Here's a look at the events that turned an online bookstore into a global conglomerate and a self-made entrepreneur into the world's second-richest man.
LOOK: Here are the 25 best places to live in Iowa
Stacker
compiled a list of the best places to live in Iowa using data from
Niche
. Niche ranks places to live based on a variety of factors including cost of living, schools, health care, recreation, and weather. Cities, suburbs, and towns were included. Listings and images are from
realtor.com
.
On the list, there's a robust mix of offerings from great schools and nightlife to high walkability and public parks. Some areas have enjoyed rapid growth thanks to new businesses moving to the area, while others offer glimpses into area history with well-preserved architecture and museums. Keep reading to see if your hometown made the list.