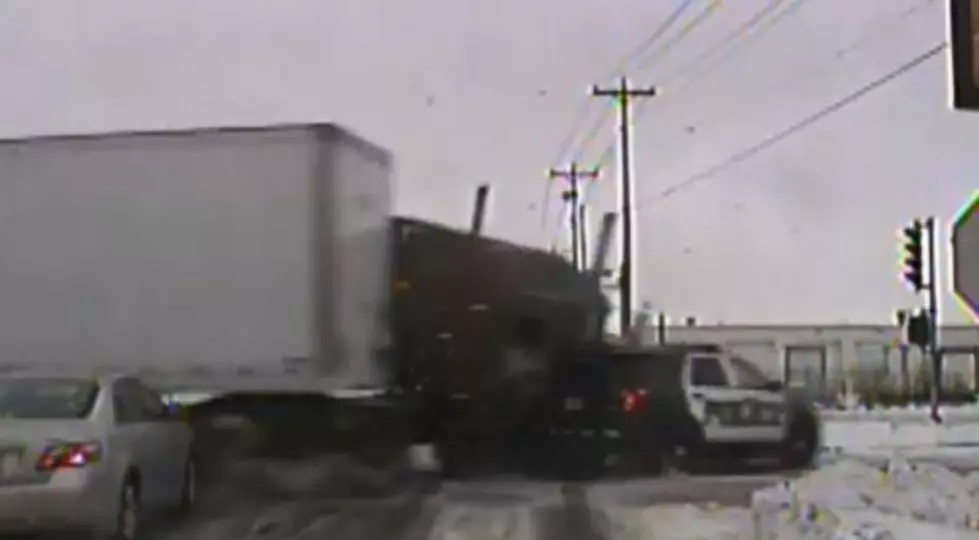 Semi Runs Red Light and Crashes Into Police Cruiser
YouTube
We've all been feeling the affects of the latest bout of Winter Weather that we've gotten here in the Midwest lately which has caused quite a few car accidents. Yesterday in Ashwaubenon, WI a semi failed to stop at a red light and plowed into a police cruiser as he was entering the intersection.
Thankfully, the officer was able to escape this accident uninjured. The semi driver was cited for Operating Too Fast For Conditions. The video is pretty crazy. Stay safe out there.

Here's a look at the patrol car.