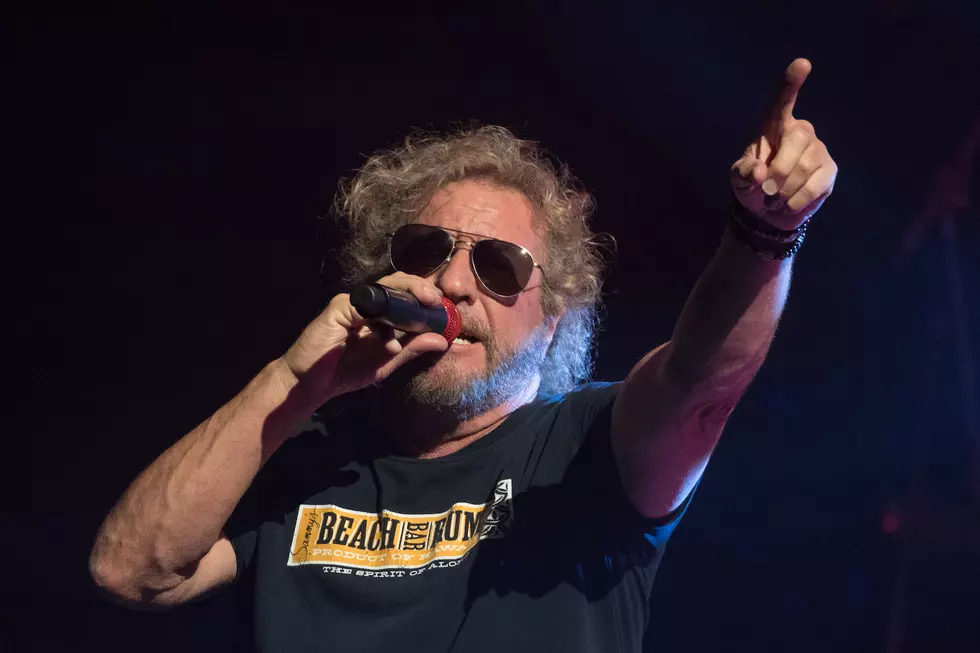 Sammy Hagar Would Be Happy to Do 'One Last Show' With Van Halen
Rick Kern, Getty Images
Sammy Hagar said he'd be thrilled to perform "one last show" with Van Halen, if the choice were his. Even though the two-time Van Halen vocalist and solo artist known as the "Red Rocker" previously indicated he'd be opposed to a reunion with the band that catapulted him to rock fame, the "one off" idea is enticing.
That doesn't mean the intermittent frontman of the colloquial "Van Hagar" would be down for a full-on tour. In fact, as the singer described in outtakes from a recent interview with OC Weekly, his ideal final gig with the Van Halen brothers (and Michael Anthony, naturally) would seemingly be a one-off concert meant to right the ship and give fans one last chance to see the Hagar-era lineup as it once was.
"If there was ever going to be one reunion — I'd say, you've got one more shot, one more; you're going to put the guys together — it would be Van Halen," Hagar said, as transcribed by Blabbermouth. "Not for a tour; not to make a record; not to go on and on and on … I don't think I can be in the same head space as those guys personally."
As Halen-heads are aware, Hagar first fronted the outfit from 1985 until 1996, returning for a reunion from 2003 to 2005. Before and after each of his stays, of course, singer David Lee Roth occupied the Van Halen lead vocalist position. (With the exception of the brief late-'90s Gary Cherone period.)
Hagar continued, "We're in different head spaces, so I don't think we could create well together, but just one time for the good time? Van Halen, number one, hands down. If I said I've only got one more show left in my whole life, who would you want [it] to be [with]? Eddie [Van Halen], Alex [Van Halen] and Michael [Anthony]."
Most recently, Roth has been back in the Van Halen fold. But now Hagar, recalling difficult times in the band with Eddie Van Halen, offered an olive branch of understanding to the band's namesake guitarist.
"Even if I did and I think about those times, I have more sympathy for what Eddie must have been going through personally then, because I never found out, because we didn't communicate very well … Looking back, I feel sorry that he must have been going through something really bad. He wasn't sharing it with me. I wish him well, and I hope they're okay. One last show — 'Sammy, you've got one more show to do' — boom. If those guys wouldn't do it, I'd go park in their driveway and make them."