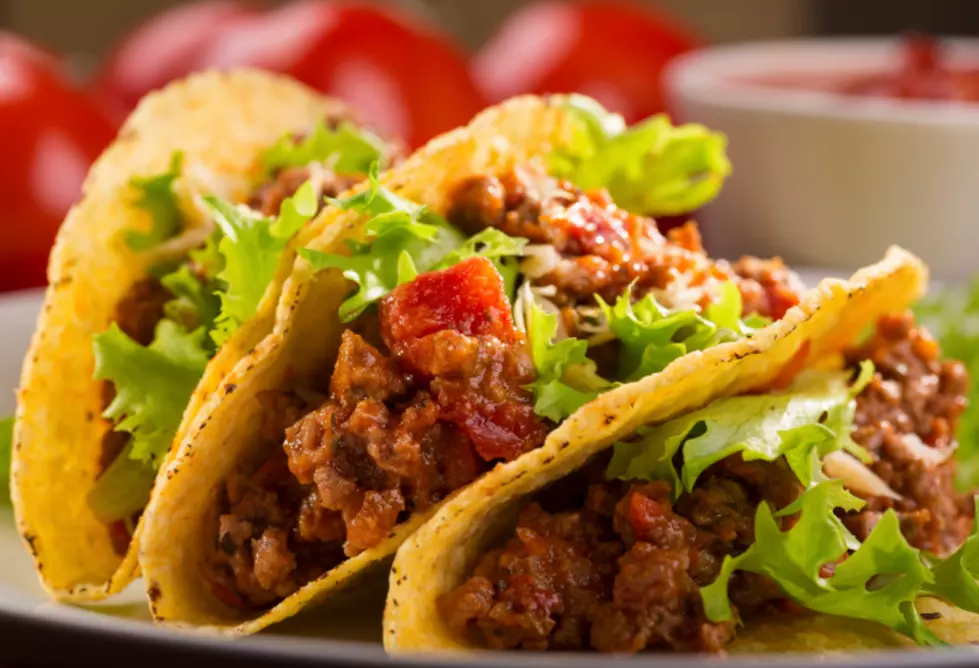 Rudy's Tacos is Raising Money For Prostate Cancer Patients
ThinkStock
Rudy's Tacos is doing something cool during the month of September...I mean, other than providing us with amazing Mexican food (I could go for a chimichanga right now).
As you may know, their founder Rudy Quijas passed away from prostate cancert at the age of 55.  Rudy's is supporting Us Too Greater Quad Cities to increase early detection of prostate cancer and support patients and their families going through this type of cancer.
Of course, with everything going on this year, it's more important than ever to help out those who already might feel isolated as they fight this battle.  So, all during the month of September head into any Quad Cities Rudy's Tacos & help support this amazing cause!
NEWS RELEASE
For Immediate Release
Local Restaurants Raising Funds for Local Cancer Support Group
Davenport, IA/August 26, 2020 - Rudy's Tacos is raising money to defray the cost of prostate screenings, to help families going through prostate cancer in the Quad Cities Area, as well as educate their customers about this disease. One in six men will get prostate cancer during his lifetime and one in thirty-six will die of this disease, but with early detection it can often be treated successfully.
Prostate cancer awareness is something very important to Rudy's Tacos. Rudy Quijas, founder of Rudy's Tacos, passed away at the age of 55 from prostate cancer. "My father wanted us to promote early prostate testing. That way other families could avoid the premature loss of a loved one. As we know, prostate cancer is very manageable if it is detected EARLY," says Kevin Quijas, co-owner of Rudy's corporate.
This year Rudy's is donating the money received throughout this campaign to Us Too Greater Quad Cities (http://ustoogqc.org). This local prostate cancer support group advocates and supports prostate cancer patients and their families here in the Quad Cities.
Us Too promotes and helps to defray the cost of prostate cancer blood screenings throughout the year. You are eligible for a prostrate screening if…
You are a male 50 or older, with no family history of prostate cancer
You are a male 40 years or older, at a high risk of developing prostate cancer. This includes African Americans and men who have one or more relatives (father, brother, son or uncle) diagnosed with prostate cancer at an early age (younger than age 65).
Whatever money you can donate to this cause will go toward counseling to help the men and their families suffering from this cancer, as well as provide prostate cancer screenings to those who are eligible.
Rudy Quijas had the opportunity to do a lot for this community, even though his passing was so early. He was an Air Force Veteran and a member of the East Davenport Turners, Elks Lodge 298 and Davenport Moose Lodge. Rudy Quijas sponsored many athletic events and teams including Little League and softball teams, the Rudy's Golf Tournament, Mexican American traveling basketball and fast pitch softball teams. He enjoyed golf, family events and entertaining friends.
About Rudy's Tacos: Rudy's Tacos was founded in 1973 by Rudy and Marilyn Quijas. Their first restaurant located at 2214 East 11th St. in the Village of East Davenport, seated 15-20 people. By 1977 the business had out-grown the tiny building and the new larger building opened for business in the summer of 1977. Since the late 70's Rudy's has grown to include 11 other locations in both Iowa and Illinois.