Rolling Stones: Live in Concert Sunday on 97X
Rich Fury, Getty Images
97X proudly presents Live In Concert. Tune in every Sunday night for 2 hours of classic concerts from the biggest names in rock!
It's Live In Concert, Sunday nights at 8pm, on Your Classic Rock Authority, 97X
This Sunday, your headlining set was captured live on January 18, 2003.  Catch this killer set from The Rolling Stones live from Madison Square Garden, New York, NY,
On this broadcast of Live in Concert, we're going back to the Stone's 2002-2003 "Licks" world tour. It was massive by any definition: five legs, 14 months, 117 total concerts. It grossed over $300 million, making it, at the time, the 2nd highest grossing concert tour in history. They played venues of all sizes- small theaters, large sports arenas, and gigantic stadiums.

We'll listen to a legendary performance from this tour, captured live during a 2 night stand at Madison Square Garden in New York City. We'll listen to the concert from night #2- it was January 18th, 2003.
Don't miss rock legends The Rolling Stones- they're headlining the next Live in Concert!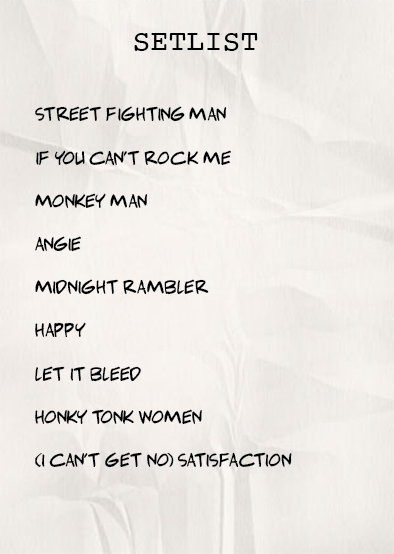 The Rolling Stones recently surprised everyone with their first new material in over 8 years! It's a new song inspired by the social distancing and isolation many are experiencing. It's called "Living in a Ghost Town" and you can see the video HERE!
We'll also hear classic live sets these artists:
Tom Petty & The Heartbreakers
Recorded live in Oakland, CA, on 11/24/1991
Robert Palmer
Recorded live in New York, NY, on 12/15/1988
Elton John
Recorded live in London, England, on 6/21/1975
And don't forget to tune into 97X for "Live In Concert" at 8pm