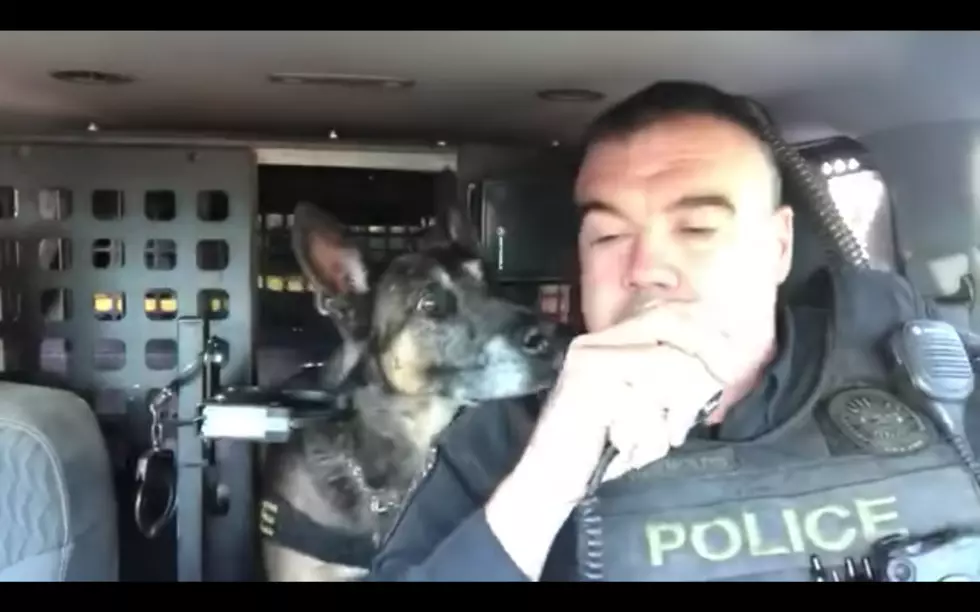 Retiring K-9 Officer Honored After 7 Years of Service
Oro Valley Police Department via Facebook
Officer Bruno, a K-9 with the Oro Valley Police Department, retired last week after seven years of service. When any officer retires, it is customary to give a last call to dispatch, which sometimes will return with a kind few words on the officer's career. For Bruno, this was no different.
Dispatch thanks Bruno for 7 years of service, and acknowledges that he helped seize over $1 million in narcotics. She says he can go chase rabbits now, instead of bad guys.
His handler, Officer Reynolds, is nearly in tears as he gives Bruno a few bites of an ice cream bar.
Bruno is now enjoying retirement, as featured by the PD's Facebook page.
Enter your number to get our free mobile app