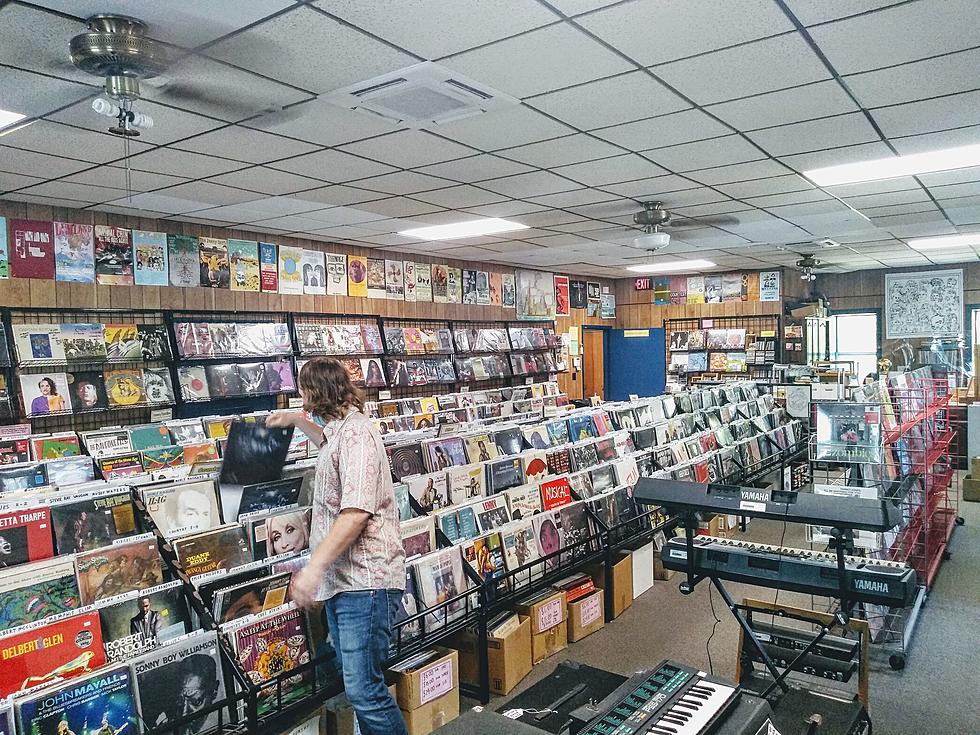 Rare Albums & Collectables available on Record Store Day this Friday
credit: Jon Burns
Record Store Day is this Black Friday, November 26, 2021 which is a GREAT time to support your local independent record store and get some cool collectibles at the same time!
Keep in mind that the supply chain issues have effected every kind of business and the music business is no different.  While Friday is a great time to go support your local record store...so is every weekend.  Especially when the full shipments kinda just show up.
***********
I talked to Jon Burns over at Ragged Records who said they'll be starting at 9AM in Davenport and Rock Island so people have equal chances in getting what they want if they line up before they're open. At the Davenport store, Trash Can Annie will be doing 20% off store wide.
Ragged Records is open at 311 E 2nd Street Davenport and usually open at 311 21st Street Rock Island, IL (next to Rozz Tox)
***********
Coop Records is open on Saturday 3727 Avenue of the Cities Moline, IL with a great selection open from 9a-9p.  Lots of RARE, EXCLUSIVE titles that WILL go quick! Get here early!
 ***********
The Underground at 210 6th Ave S, Clinton, IA aren't a RSD store but they're doing 20% if anyone mentions 97X at the store.
***********
Nate's Record Resale is not a RSD participator either but they do have 1,500+ curated LPs here @ Doodads Downtown location (430 W 3rd Street Davenport) along with 45s, CDs, cassettes, 8-tracks, VHS tapes and other retro memorabilia and collectibles. Something for everybody! New stuff often!
For a full list of RSD titles here: https://recordstoreday.com/PromotionalEvent/583
Winter is Coming...Here's What to Keep in Your Car to Keep you Safe
The Illinois State Police recently put out a post on social media reminding us that Winter is not too far away.
"PREPARE YOUR VEHICLE NOW FOR INCLEMENT AND WINTER WEATHER!
Extreme weather can have a devastating impact on driving conditions, especially when ice and snow are involved. Freezing rain, icy roads and white-out snow conditions can result in road hazards for drivers of all ages."
Here are their tips on keeping you & your family safe this season.
Craft Breweries in the Quad Cities Area
We're very lucky to live in an area with such an amazing, thriving "craft beer scene". You'll be able to find everything you could want.
Not sure what you want? That's ok. The bartenders at these establishments are very well versed and can guide you through a wonderland of Ales and Lagers.
From "coffee infused" to "riff infused".
From "pale ales" to "peanut butter porters".
Fruity, Sour, Hoppy, Malty, Crisp, Crushable beers in all shapes and sizes.
Crowlers, Growlers, Cans & Kegs...the Quad Cities Craft Beer scene has it all.
And of course...a great beer isn't complete unless it's paired with some amazing food. Whether it's made in the breweries kitchen or in the food truck in the parking lot...brewers know that people love food with their beer.
Take a look at the 19 Quad Cities Area craft breweries!