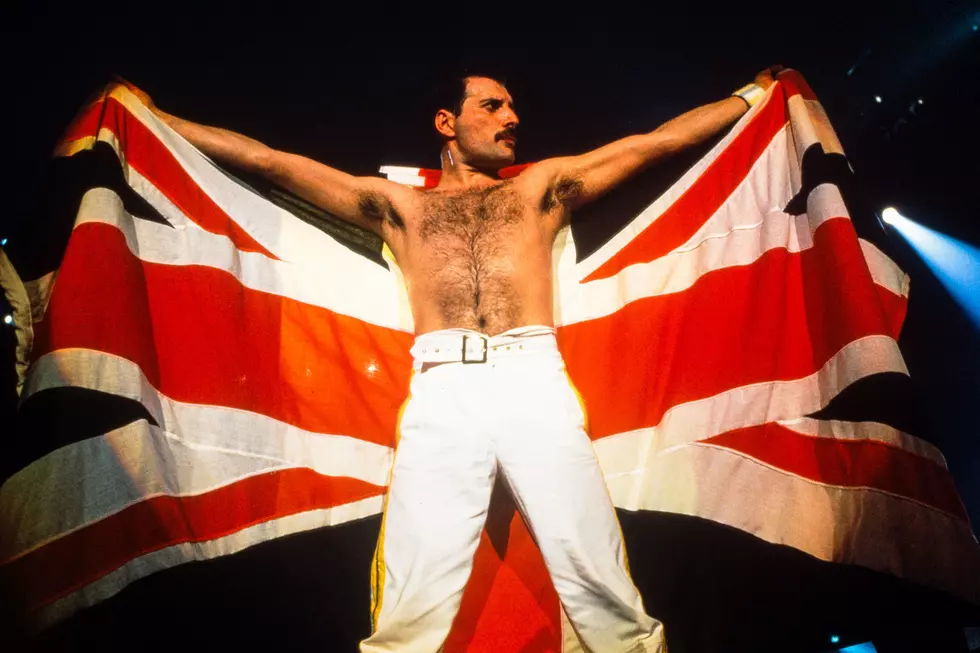 Queen "Live In Concert" Sunday on 97X
FG/Bauer-Griffin, Getty Images
Queen has gotten a LOT of air time at the Stage Homestead.  My 8 year old son has been super into them.  He really wasn't into music before them.  Not like my daughter who's been bashing drums & guitars & singing her whole life.  He is the rebellious one.  Until he started listening to We Will Rock You and We Are the Champions over & over.  He dug deep and started learning about the band & who the players were.  Who wrote the songs & which songs were on what albums.  It's been fun.  So Sunday, you know I'm force feeding Queen on my whole family just to make sure this Rock & Roll thing sticks with him.
97X proudly presents "Live In Concert". Tune in every Sunday night for 2 hours of classic concerts from the biggest names in rock It's Live In Concert, Sunday nights at 8pm, on Your Classic Rock Authority, 97X.
This Sunday, your headlining set is from Queen from "The Game" tour at The Forum, Montreal, Quebec, Canada, November 24, 1981
Queen was really starting to hit their stride in the early 80's. After releasing the album, "The Game", the band launched a massive world tour. We'll listen to a
concert from that tour, captured live at the Montreal Forum. This performance was exactly 10 years to the day before lead singer Freddie Mercury's untimely
death- it was November 24th, 1981. Don't miss the classic lineup of Queen! They're headlining the next Live in Concert.
Plus don't miss live performances from The Pretenders at Shepherd's Bush Empire, London, England, July 15, 2009
Also a great set from Red Hot Chili Peppers at TD Garden, Boston, MA, May 7, 2012
Including Peter Gabriel from Styx Recorded: Riverport Amphitheater, Maryland Heights, MO, June 9, 2000
Live in Concert is on every Sunday at 8 o'clock. The perfect way to wrap up your weekend and prepare for the week ahead. By cracking another couple Sunday beers...which are some of my favorite beers of the weekend. To tune into 97X either on the radio at 96.9 fm or on our mobile app on your phone.
Enter your number to get our free mobile app
READ MORE: See 50 remote jobs that can pay well