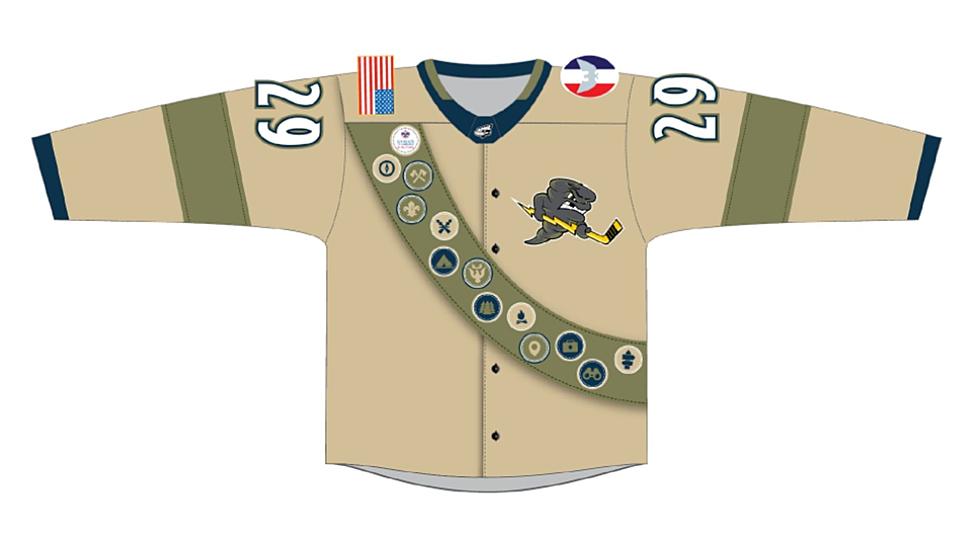 Quad City Storm To Auction Game Worn Boy Scout Themed Jerseys
Illowa Counicl, Boy Scouts of America
The Illowa Council of Boy Scouts of America shared the news yesterday that a special fundraiser will take place at the Quad City Storm's Scout Night.
According to the post shared by lllowa Council, Boy Scouts of America, the Quad City Storm players will be wearing a special edition jersey that will be auctioned off after the game. Money that is raised during the auction will be donated to benefit the Illowa Council for local Scout programs.
The jerseys look pretty awesome since they're modeled right after the BSA uniforms, with the BSA Merit Badge Sash.
Don't miss out on Scout Night as the Quad City Storm take on the Evansville Thunderbolts.
You can find out more information on the Illowa BSA website, and more information on the Quad City Storm on their website as well.
This $1 Million Quad Cities Home With A Movie Theater Could Be Yours
This $1 million mansion located at 9002 Wolf Rd in Geneseo, IL, has everything you could ever imagine. 16 acres of land, 8,000+ square feet of indoor space, 4 bedrooms, 7 bathrooms, a home movie theater, game room, in-ground pool, and more all come with this beautiful Geneseo mansion. Take a look inside what could be yours for $1,050,000.