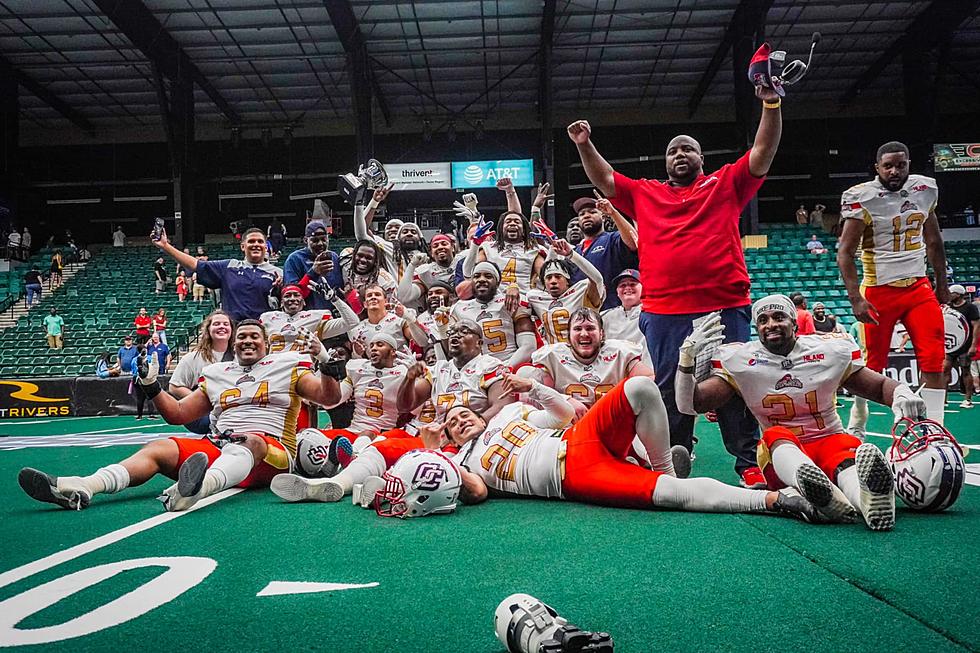 Quad City SteamWheelers Announce Their Official 2024 Season Schedule
Quad City Steamwheelers
The 2024 regular season schedule for the Quad City Steamwheelers is now official.
March to April
Their opening match will take place at home on the night of Friday, March 22, where they'll face the defending Eastern Conference Champion Sioux Falls Storm. After a week off, the Steamwheelers will go head-to-head with the Green Bay Blizzard on Saturday, April 6.
April to May
Following an away game with the Frisco Fighters, there will be back-to-back home matches for the Wheelers. First, on Saturday, April 20, they will face off against the Massachusetts Pirates, then on April 28, a game against the Tulsa Oilers. Away games against the Iowa Barnstormers and Sioux Falls Storm come next before they return to Vibrant Arena at the MARK for a game against the Iowa Barnstormers on Friday, May 17.
May to June
Post Memorial Day weekend, the team travels to Green Bay for a match against the Blizzard, then home again for a critical game with the Frisco Fighters on Saturday, June 8. An away game at Des Moines against the Iowa Barnstormers is next, followed by a home match with the Green Bay Blizzard on Saturday, June 22.
Ending In July
Quad City will then travel to Massachusetts for a Monday night game with the Pirates, before returning home to host the Sioux Falls Storm on Saturday, July 6. Their season will wrap up with away games in Tulsa against the Oilers and in Jacksonville, facing a new team.
Photo Of The Schedule
Home Games @ Vibrant Arena:
Friday, March 22
Saturday, April 6
Saturday, April 20
Sunday, April 28
Friday, May 17
Saturday, June 8
Saturday, June 22
Saturday, July 6
Deckmate Dancer Tryouts
The regular season schedule for the Steamwheelers for 2024 has been finalized. As the team prepares for their games, tryouts for the Deckmate Dancers, the team's dance group, have also been scheduled for Sunday, November 12th.
LOOK: Best colleges in Illinois
Stacker
compiled a list of the best colleges in Illinois using rankings from Niche.
Gallery Credit: Stacker