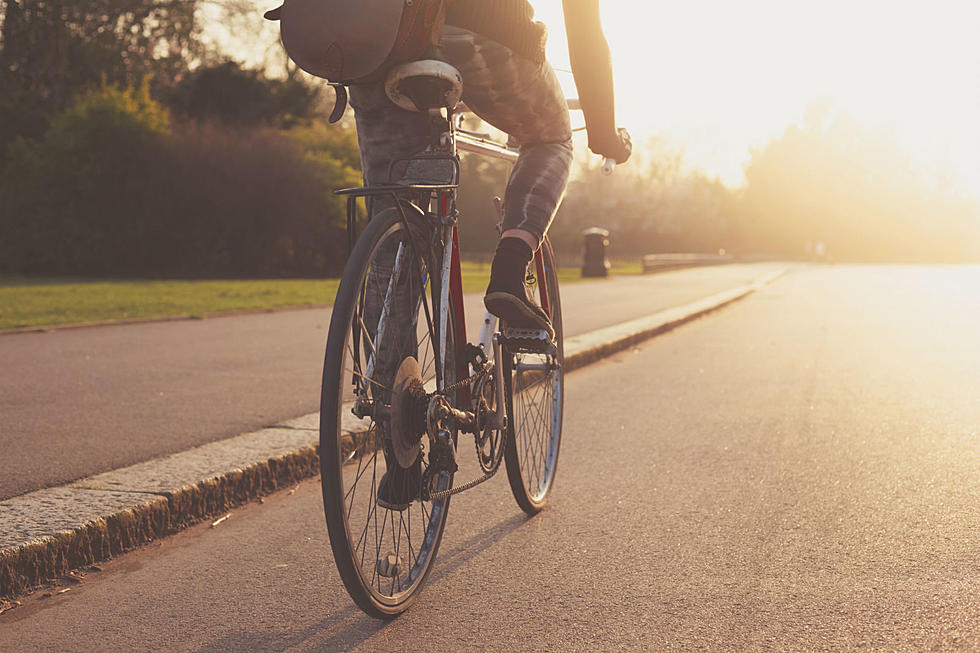 Quad Cities Bicycle Club Offering Smart Cycling Workshop
Thinkstock
While snow is possible this weekend, the smell of spring will soon be in the air. If you're into cycling you'll get the bike out of your garage and out on the trails. The Quad Cities Bicycle Club wants you to bicycle safely this summer and they're offering a two hour smart cycling workshop this Saturday.
Jim Hudson, a League Certified Instructor, trained and certified as a bicycle safety instructor, will be leading the workshop. The workshop will cover:
Basic bicycle maintenance.
How to fix a flat.
Essential items to take on your rides, and how to use them.
Understanding your bicycles gears and using them efficiently.
Group riding etiquette.
Rules of the road.
Pre-ride inspection check list.
The Smart Cycling Workshop is Saturday March 24th at the Davenport Library, 321 North Main Street, from 2PM to 4PM. Registration is not required to attend. Cycle smart this spring and summer and start off on the right foot by attending the Smart Cycling Workshop. If it's been awhile since you've ridden a bicycle, but are looking to get back into it, you might look at attending the Quad Cities Bicycle Club's open house. You can learn more about that here.