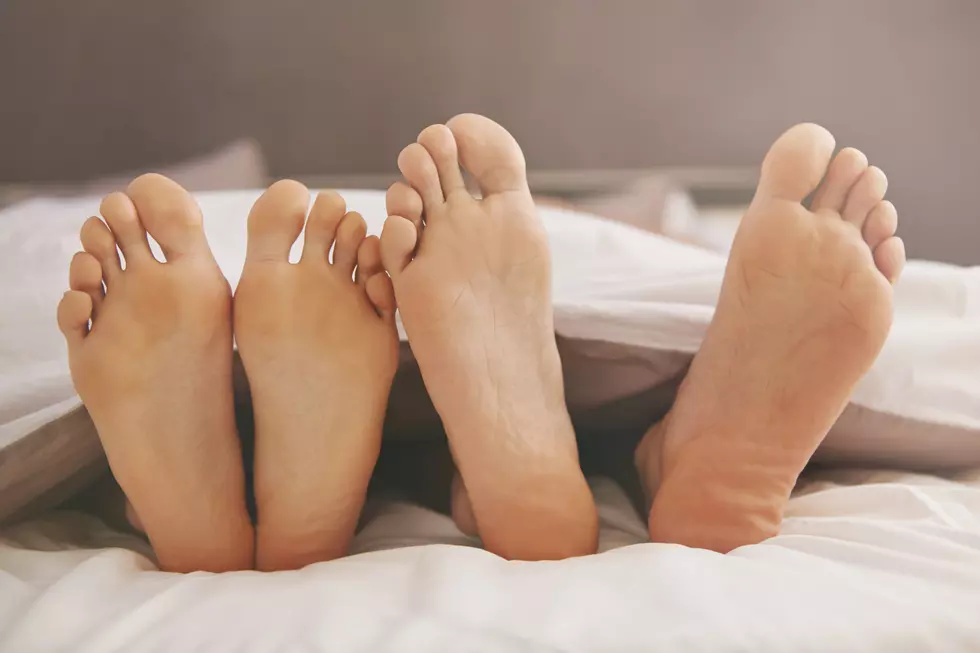 Police Hunting Toe Sucking Home Invader in Florida
ThinkStock
A 20 year old man in Florida woke up around 3:30am on Christmas Eve to find an intruder sucking on his toes.
The police report stated the victim asked the sucker what he was doing and, assuming he was about to be robbed, told him he didn't have any money. The suspect looked at him and said he was "Here to suck toes."
It's unknown how the suspect entered the residence, but the victim was home alone. The victim threw punch after punch at the suspect, forcing him into the yard and out of the house. While being forced out of the house, the suspect claimed he had a gun and reached for the victims genitalia.
After punching him in the face for about thirty seconds, the victim retreated into his home and called the police.
The suspect then punched the front window of his home until it broke, and proceeded to stomp on the windshield of the victim's car until it broke.
The suspect fled on foot before police arrived, and was unable to be located, even with use of a K9.
The Bradenton Toe Sucker disappeared as mysteriously as he arrived.
The suspect was described as a 20-25 year old black male, bald, nearly 6' tall, and weighing around 160 pounds. If found, the burglary with assault/battery, and felony criminal mischief.
Enter your number to get our free mobile app