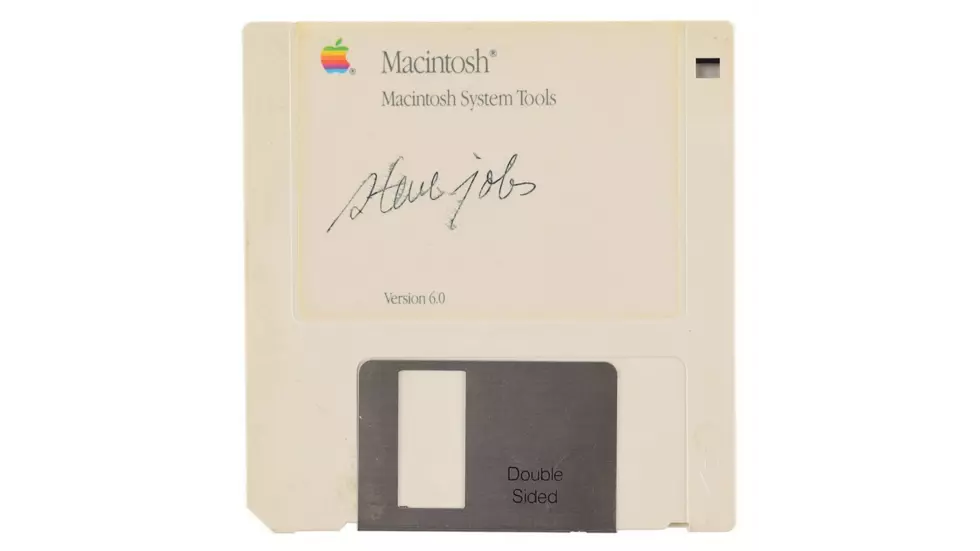 Mac Floppy Disk Signed by Steve Jobs Sells for $84,115
RR Auction
A floppy disk signed by Steve Jobs has sold at an auction for $84,115. The seller was shocked, being the bidding started at $1,000, and was expected to sell for $7,500.
"Macintosh System Tools Version 6.0 floppy disk, signed in black felt tip, "steve jobs." In fine condition, with slight brushing to the ink," the auction listing reads, "A hugely desirable format for Jobs's seldom-seen autograph—known as a reluctant signer, he often declined to comply with the requests of collectors. As a piece of Apple's iconic Mac OS software, boasting Jobs's elegantly stylish lowercase signature, this is a museum-quality piece of computing history."
It's a lot of money to spend on a floppy disk, but to have something of museum quality in your home from one of the most influential technological legends to live.