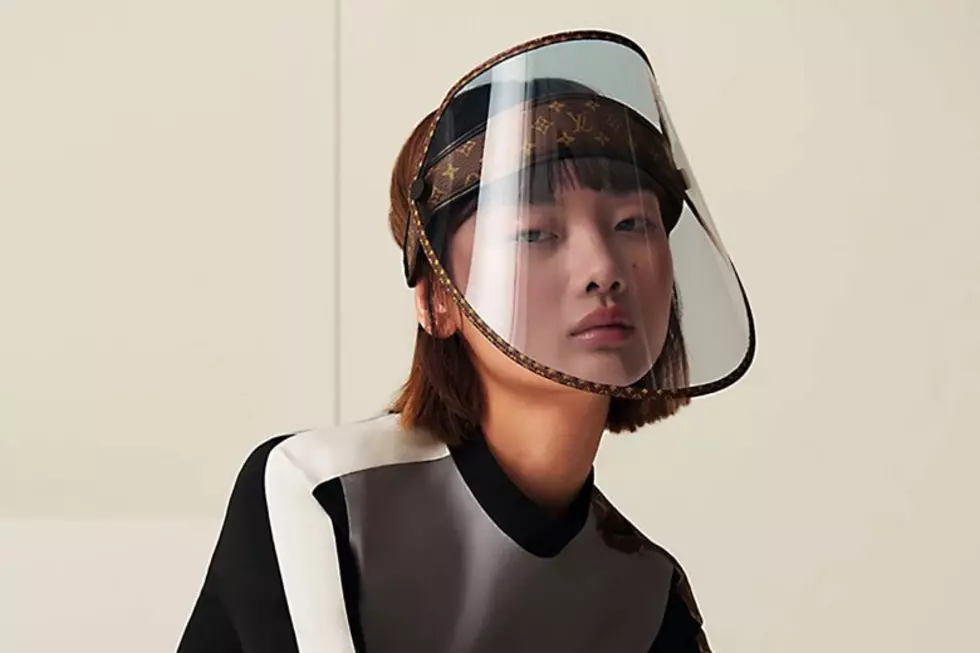 Louis Vuitton's Luxury Face Shield Only Costs $1,000
Louis Vuitton
In 2020, you have to take a chance to flex on your friends, no matter what it may be. You might have your Louis Vuitton bag, shoes, or watch, but that's very 2019. This is 2020, so get with the times and get your fancy face shield to wear when you go to the hardware for your wife's newest home project idea.
I mean, screw that 59-cent mask Menard's is selling. That thing is a drab blue, is virtually unbreathable, and will probably rip by the time you leave the store. Louis Vuitton's facemask.
The LV face shield is more sturdy than the typical face shield. You see, this one is trimmed with leather, so that means it's better.
For a completely affordable $961, it can be all yours.
Enter your number to get our free mobile app
CHECK IT OUT: The Best Movie Character Names of the 1980s