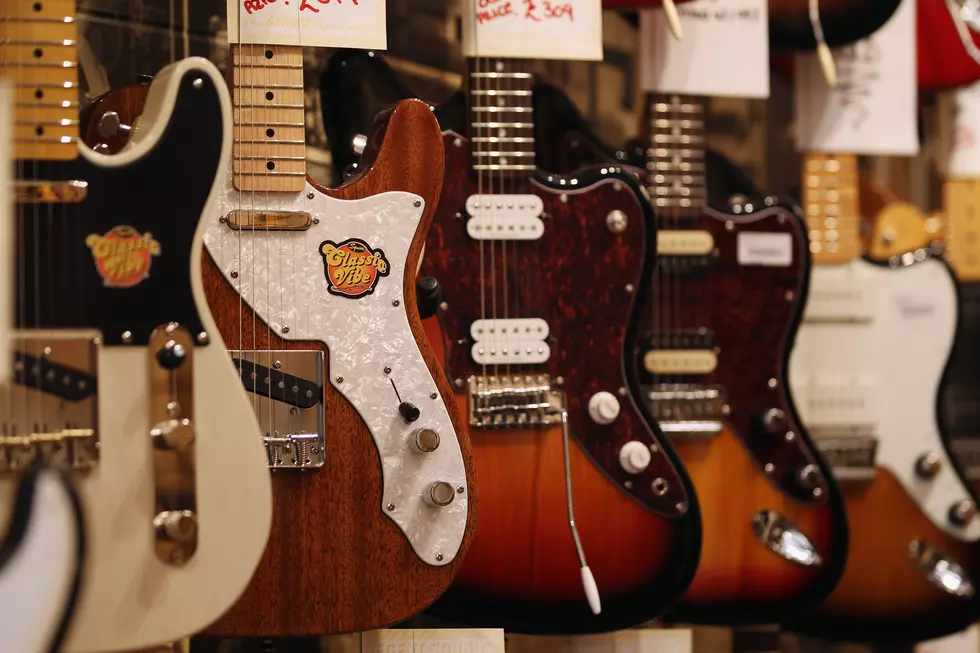 Live Music This Weekend in the Quad Cities
Getty Images
Well, the cool weather has set in around the Quad Cities area.  Which means it's time to huddle together in a bar and watch some live music! And around here we start the weekend a bit early.  How about Wednesday, shall we? Here's a full list...or at least the list I found. If we missed you just let us know.
Here's what's going on this weekend! Support your local musicians, bars & servers in any way you know how.  Even if it's contributing to paypal/venmo to your favorite band.
This list is subject to change...but here's what we have at the moment!
Wednesday
50 Shades @ Sheridan Meadows Park · Eldridge
David Cavanaugh @ Faithful Pilot Kitchen and Bar · Le Claire,
Thursday
Phyllis And The Sharks @ Schwiebert Riverfront Park · Rock Island
Open Jam Night @ You like My Place
Friday
Live@Five 2020 @ River Music Experience · Davenport
BanD @ My Place · Riverdale
Sadistic Cowboys @ Psycho Silo Saloon · Langley
Ky & Ty Duo @ The Quarry · Bettendorf
Douglas & Tucker @ The Tangled Wood · Bettendorf,
Far Out 283 @ GypsyHighway · Davenport
Frankie Joe & Kinfolk @ Skinny's Barbeque · Muscatine
Pat Foley @ The Grape Life Wine Store & Lounge · Davenport
Saturday
BAD HAIR @  Poopy's · Savanna
BRUSHVILLE @ Psycho Silo Saloon · Langley
Tony Hoeppner & Friends @ Green Tree Brewery · Le Claire,
Plowboys @ Len Brown's North Shore Inn & Marina · Moline
Al Sweet & Bret Dale @ Great Revivalist Brew Lab · Geneseo
Molly Durnin @ Galena Brewing Company Moline Ale House · Moline
Ruby & Donovan @ GypsyHighway · Davenport
Chuck Murphy @ Tuggers · Port Byron
Two Mile Crew @ Harley Corin's · Bettendorf
If you have any shows coming up that you'd like to promote here on 97X.com and when we talk about it on the air, let me know.  Just email 
billstage@97X.com
 and we'd love to get the word out about live music.  It's been a rough road for bars & bands for the foreseeable future so let me know how we can help.
Coronavirus Pandemic: Which Tours and Festivals Are Canceled (and Not)?