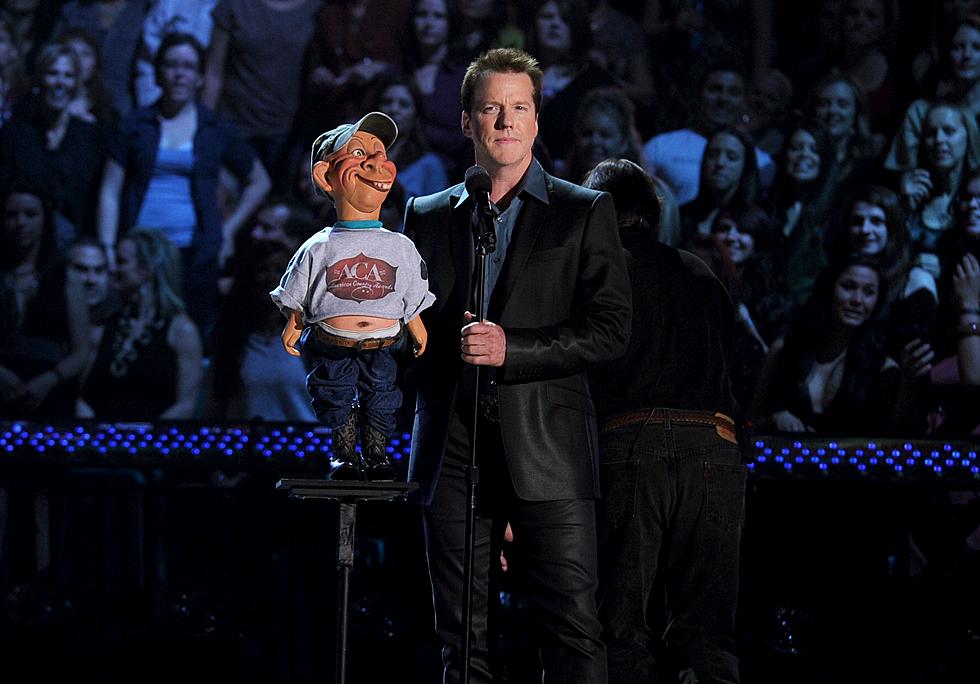 Jeff Dunham Making A Stop In The Quad Cities
Getty Images/Kevin Winter
A well-seasoned comedian is coming to the Quad Cities, and it's a name everyone is familiar with.
Jeff Dunham has delivered laughs and broken records with his specials, global tours, and autobiography. He has his own star on the Hollywood Walk Of Fame, has the highest-rated special from Comedy Central (with his newest beating out his last special), and even holds the Guinness Book of World Records for "Most tickets sold for a stand-up comedy tour."
The ventriloquist has spent the last 18 years playing comedy clubs, working his way to theaters and now sells out shows in arenas. Dunham's touring career has had him playing live to 7,250,000 over 1,390 shows from 2007 to 2022.
He's performed in over 20 countries, including Canada, U.K., Switzerland, Holland, Belgium, Norway, Denmark, Sweden, France, Australia, New Zealand, United Arab Emirates, Israel, Malaysia, Singapore and South Africa (where he holds the title of highest-selling international comedian).
Dunham, along with Walter, Peanut, José Jalapeño on a Stick, and the rest of the gang will be taking the stage at the Vibrant Arena on October 19th, 2023.
Tickets go on sale June 12th, but you can win them before you can buy them by listening to the Dwyer & Michaels Morning Show.
All seats will have tickets of $59.50, but we also have your chance to win tickets here:
QUIZ: Can you identify 50 famous companies by their logos?
How well do you know the logos of 50 of the world's most famous companies? Keep scrolling to see if you can guess which icon belongs to which brand.