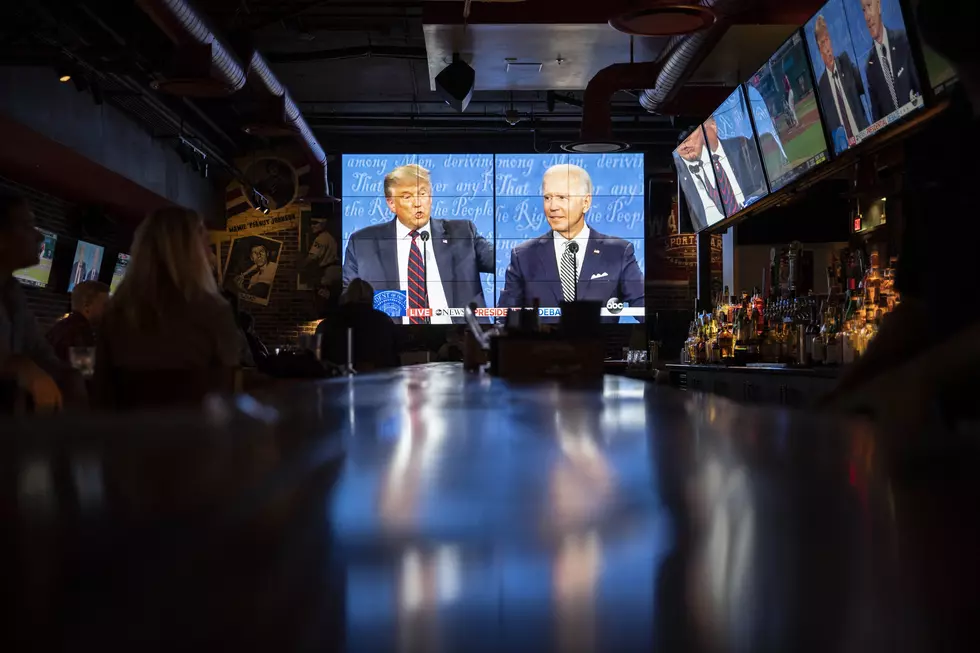 How You Could Win Cash By Watching Tonight's Presidential Debate
Getty Images
We all know that debates are usually interesting for maybe the first 10-15 minutes before you turn it off, but add a little cash value, and everyone's going to be watching.
The final presidential debate of 2020 is tonight, Fox Bet Super 6 is giving debate viewers a chance to put some cash in their pocket.
The free-to-play sports betting app will allow people to bet on different outcomes of the debate, with a chance to win from a $50,000 prize pool split across performers of the upcoming contest.
Some of the possible betting questions:
Will they shake hands?
How many times will the microphones be muted?
How many times will "come on man" be uttered?
Enter your number to get our free mobile app
Celebrity Kids Who Look Exactly Like Their Famous Parents