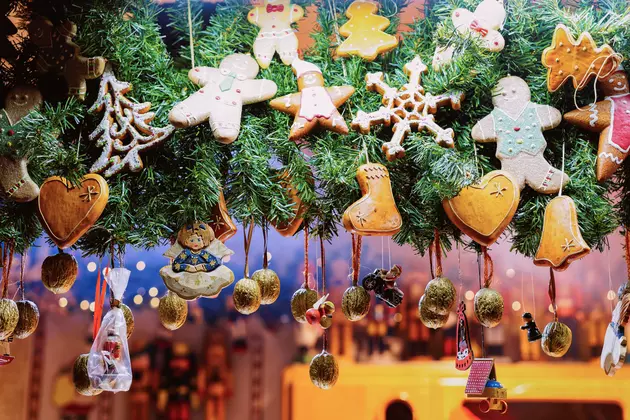 How to See The Quad Cities' Christkindlmarkt Before Anyone Else
Getty Images/iStockphoto
Christkindlmarkt in the Quad Cities is a big deal. People look forward to this event every year, but usually, you have to wait to get into the market when it opens along with everyone else.
Hold it right there. Do you want to get in early and take a look around before anyone else does? Maybe nosh on dinner and sample the holiday beers like you're a Quad City celebrity?
Here's your chance. The Christkindlmarkt QC St. Nicholas dinner is set for Dec., 3 at the Freight House,421 W. River Dr. Davenport from 5 - 9 p.m.
This event gives you exclusive access to the Christkindlmarkt before it officially opens free to the public. You can leisurely wander through the market and be the first to get your hands on the 2021 souvenir mug.
Enjoy the ceremonial "First Tapping" of the market's exclusive Krampus Stout, and Christkind Golden Ale from Front Street Brewery.
Like traditional Christmas markets around the world, the Quad Cities Christkindlmarkt is an artisan craft and gift market with German music, European foods, international beers, Gluhwein, as well as artist demonstrations and performances.
I love this event. Everyone is in the holiday spirit and it never seems to matter if it's cold or snowy. There's something for everyone at the market.
You can sign up for the event here. Get friends together and book yourselves a table. You also get a price break if you buy drink tickets in advance here too.
TYCOGA Vineyard & Winery
TYCOGA Vineyard & Winery in DeWitt, IA is allowing you to enjoy their patio during the winter months. Rent one of their heated igloos to enjoy their award-winning wine and wood-fired pizzas with your 7 closest wine friends.
.
At $13,000 Take a Look Inside The Cheapest Home for Sale in Davenport