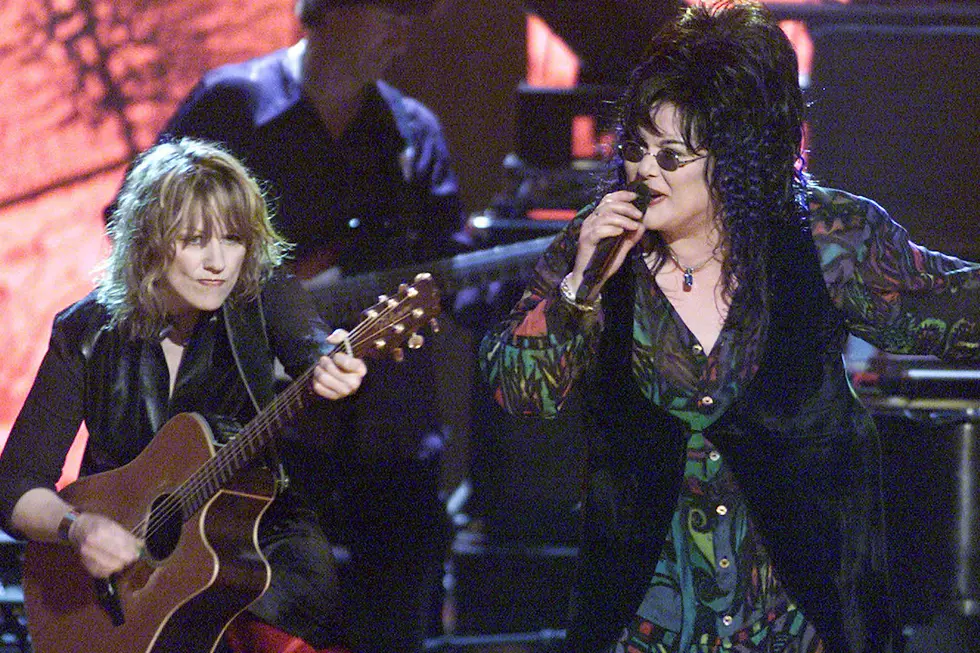 Heart "Live In Concert" Sunday on 97X
Kevin Winter, Getty Images
I think the first time I had romantic feelings was when I saw the video for These Dreams from Heart when I was 11 years old.  Nancy Wilson is the epitome of rock goddess!  She can sing, wail on the guitar and is smoking hot!  I'm sure she has brains & a great personality too but as an 11 year old all I could think about was her writhing around with that Explorer guitar.   This may have been when I fell in love with guitars too.
97X proudly presents "Live In Concert". Tune in every Sunday night for 2 hours of classic concerts from the biggest names in rock It's Live In Concert, Sunday nights at 8pm, on Your Classic Rock Authority, 97X.
This Sunday, your headlining set from Heart is from the Paramount Theatre, Seattle, WA, on August 8, 2002
On the next Live in Concert, we're going back to Heart's 2002 "Summer of Love" tour. We'll listen to a legendary performance from that tour- a hometown gig at the Paramount Theatre in downtown Seattle. It was captured live on the final night of the tour, August 8th, 2002. Don't miss Rock and Roll Hall of Famers, Heart! They're headlining the next Live in Concert.
Plus don't miss live performances from Bad Company from The Summit, Houston, TX, May 23, 1977
Plus a great set from Tom Cochrane at Park West, Chicago, IL, May 14, 1992
Plus U2 at Foxboro Stadium, Foxborough, MA, September 22, 1987
Live in Concert is on every Sunday at 8 o'clock. The perfect way to wrap up your weekend and prepare for the week ahead. By cracking another couple Sunday beers...which are some of my favorite beers of the weekend. To tune into 97X either on the radio at 96.9 fm or on our mobile app on your phone.
Enter your number to get our free mobile app
READ MORE: See 50 remote jobs that can pay well