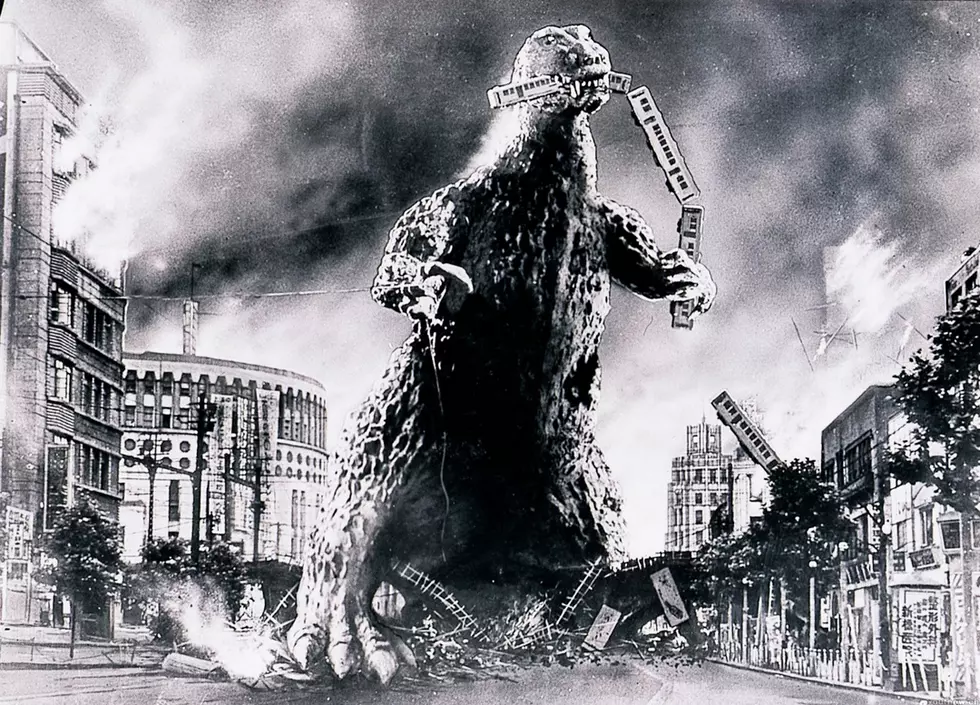 Hazmat Team Responds to a Suspicious Package That Turns Out to Be a Piece of Godzilla's Skin
Toho
As far as Hazmat false alarms go, this is one of the strangest ones yet.
A guy named Michael Connor from Fountain Hill, Pennsylvania got a package on Wednesday afternoon with what appeared to be a fake return address. And when he opened it, he found a glass jar inside with a mysterious black object floating in it.
So Michael and his wife Tara called 911. The cops came and called in a Hazmat team that evacuated the entire street.
And the mysterious object turned out to be... a piece of GODZILLA'S SKIN.
It turns out that a few years ago, Michael donated to a crowdfunding campaign to make the next "Godzilla" movie, which is finally coming out next month.
And he won a piece of memorabilia for his donation, but he forgot all about it . . . so he didn't connect the dots when he got the package.
The cops say that even though the suspicious floating black object turned out to be a movie prop, Michael definitely did the right thing by calling them.