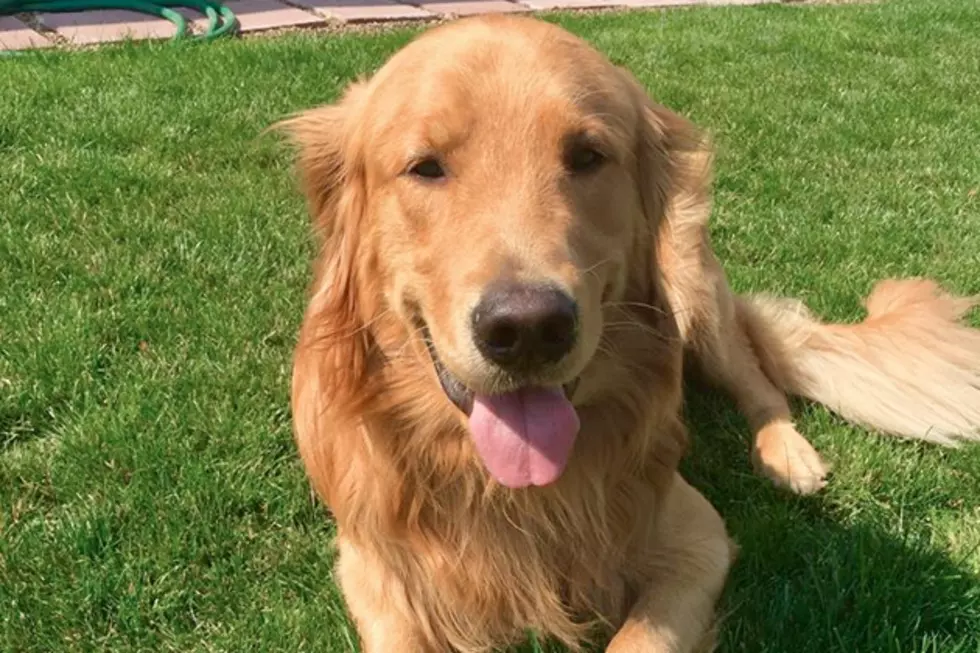 Golden Retriever Digs Up $85,000 Worth of Heroin
Yamhill County Sheriff's Office
Kenyon, an 18-month-old golden retriever, had his owners thinking he'd dug up an old time capsule. Turns out their dog had sniffed out $85,000 worth of black tar heroin.
The family at first filmed themselves opening the package. They quickly realized that it wasn't a time capsule, it was a whole bunch of drugs.
Yamhill County Sheriff's Office identified it as 15 ounces of black tar heroin. Kenyon was presented with an official Yamhill County K9 citation ribbon and named an honorary narcotics K9 for life.