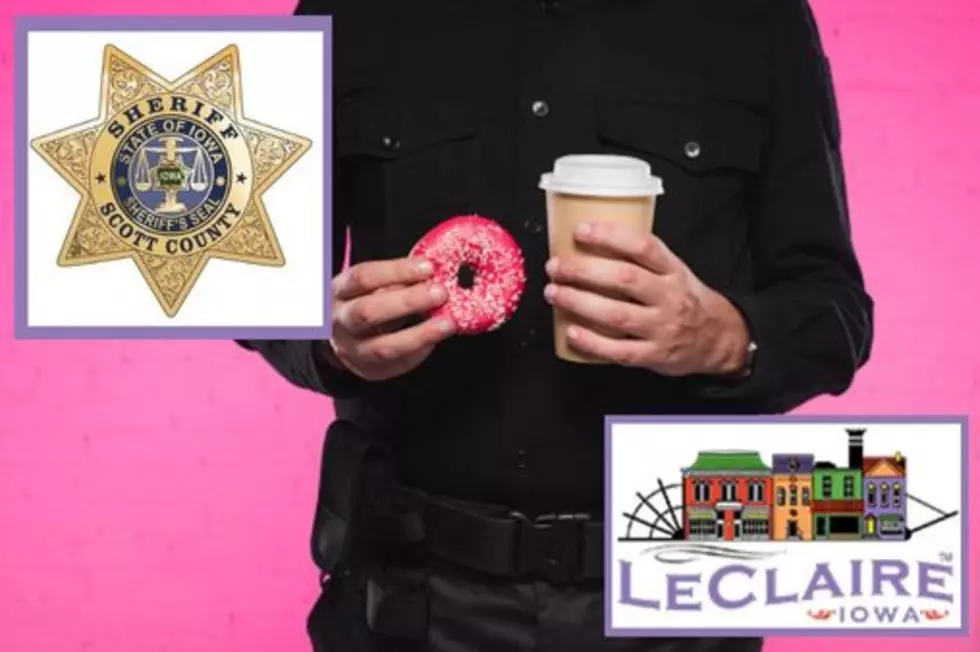 Fun Event Happening In LeClaire This Weekend "Coffee With Cops"
LeClaire Iowa
"Coffee with Cops" is THIS Sunday, September 18th, 8am-10am, at Huckleberry Park in LeClaire Iowa!
Coffee with Cops gives the public the opportunity to ask questions, voice concerns, and get to know their local officers.
The event will offer complimentary coffee, juice, and donuts!
The 
Le Claire Police Department
Facebook post encourages everyone to come to the event, "Bring the whole family and let your little ones play on the playground or explore the inside of a police car while you meet and chat with your local police officers!"
The Seatbelt Convincer will be available for anyone 14+ who wants to try it out. The system enables a passenger to experience the actual force generated during a 5-10 mph collision. After this experience, passengers realize the value of the restraint provided by the seat belt and gain a new respect for the protection that seat belts can provide.
 Here is an example video of the Seatbelt Convincer.
Another fun activity happening at Coffee with Cops is the Dunk Tank. Sergeant Phelps will be in the DUNK TANK all morning! "What better way to congratulate him on his recent promotion than by dunking him over and over," said the 
Le Claire Police Department
.
Le Claire officers hope you will be able to attend!
Here's Why There Were Over $9 Million Worth of Cars in LeClaire This Weekend
Nearly 300 Corvettes were on display at the
Vettes on the River
event in LeClaire, Iowa. The yearly event raises money for Quad City area veterans. This year Vettes on the River raised $12,000 for local veterans. Take a look at a few of the 'Vettes' on display.