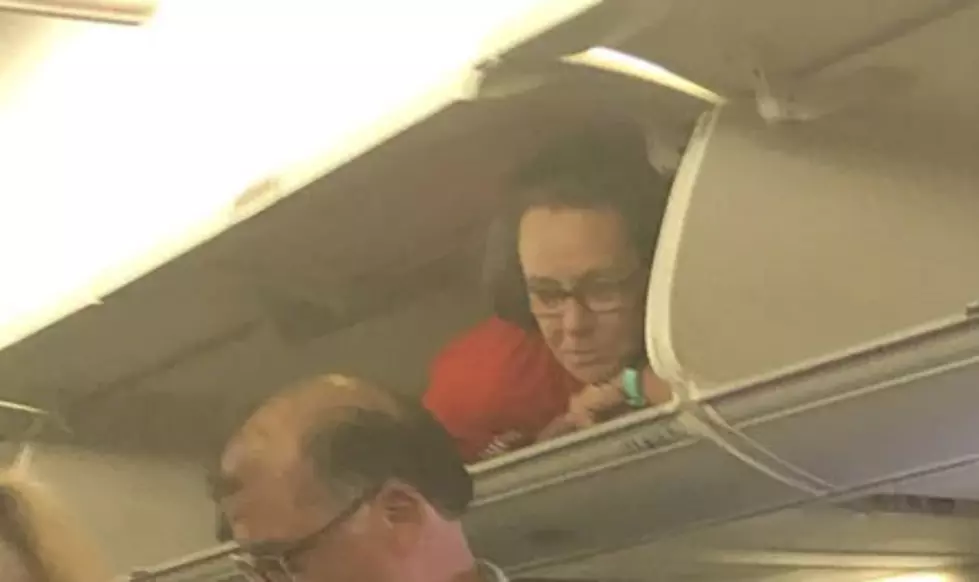 Flight Attendant In Overhead Compartment Shocks Passengers
@Disko_InVERNo via Twitter
A flight from Nashville to Philadelphia aboard Southwest Airlines started on a strange note when passengers boarding the plane noticed something odd in an overhead compartment.... a flight attendant.
A picture posted to Twitter by passenger Veronica Lloyd shows a flight attendant curled up in the tiny bin.
---
---
She also posted a video of the attendant.
---
---
Southwest said in a statement:
"Southwest Employees are known for demonstrating their sense of humor and unique personalities. In this instance, one of our flight attendants attempted to have a brief moment of fun with customers during boarding. Of course, this is not our normal procedure, and Southwest Crews always maintain safety as their top priority."