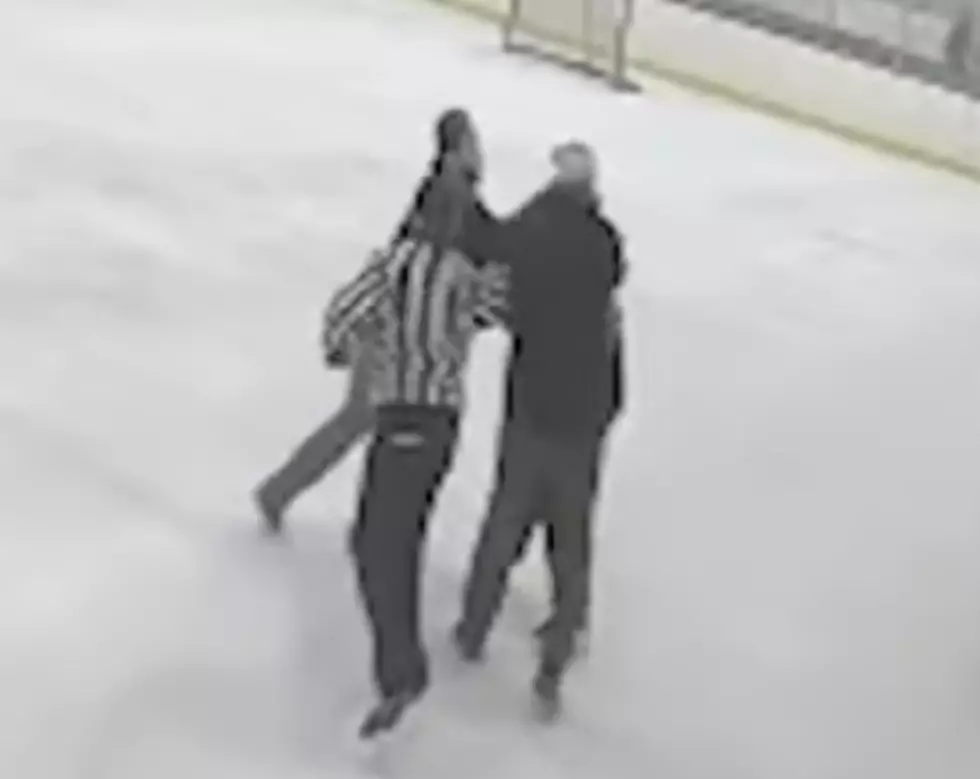 Fight Between Youth Hockey Coach and Referee
WCVB Channel 5 Boston
A video-gone-viral shows a fight between a youth hockey coach and the game's referee.
Junior Monarchs coach Brian Pouliot was seen on video in an altercation with referee Aldo Binda in front of 11 and 12 year olds on ice. The game played in Kingston, MA, is now under investigation to find out exactly what happened.
In the meantime, the Monarchs immediately released a statement.
"The organization condemns this behavior by any employee or member of our coaching staff. The coach involved was immediately terminated and relieved of his duties."
Eugene Binda brother told WMUR Aldo is recovering, and has some bruising. He also said adults fighting sends the wrong message to the kids. He says it's sad that every parent pretends every game is the Stanley Cup.
NIHAA Executive Director Jeff Collins said "There is really no place in the sport for any of it. Whether it's high school kids, little kids, middle school kids, that is not the example that you would like to see taking place on the ice."
Enter your number to get our free mobile app