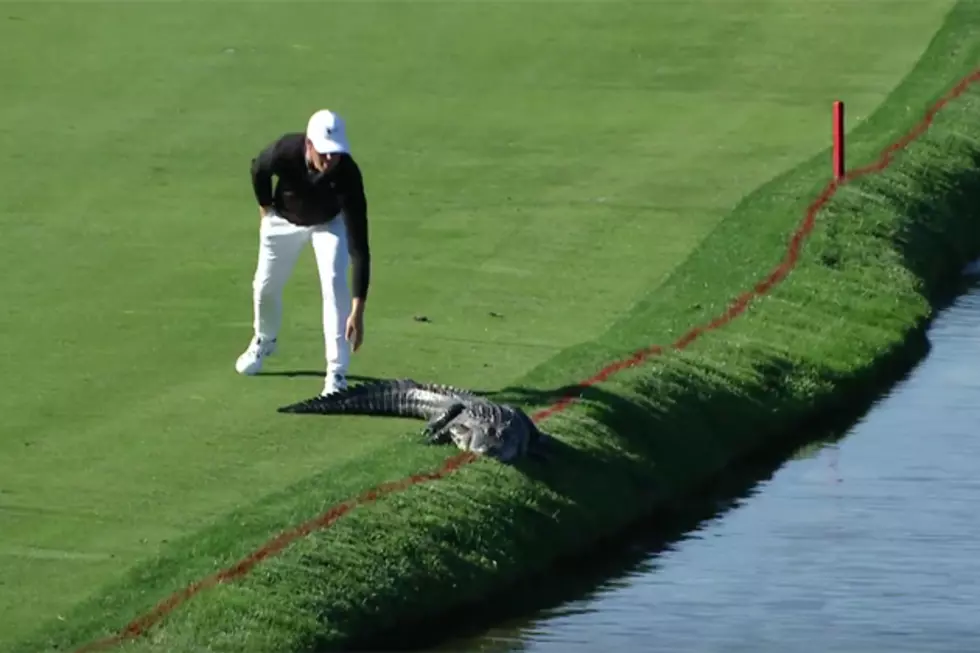 Fearless Golfer Shoos Alligator Into Water Hazard
YouTube
Who's watched the scene in "Happy Gilmore" where Adam Sandler chases after the alligator and beats the hell out of it and thinks it's a good idea?
Okay, so 26-year-old Cody Gribble didn't take it that far, but the pro golfer pulled a pretty ballsy move. While playing at the Arnold Palmer Invitational, he saw a gator hanging out near a water hazard.
Instead of heeding the warnings of "don't approach the alligators," he walks right up to it and smacks it on the tail.