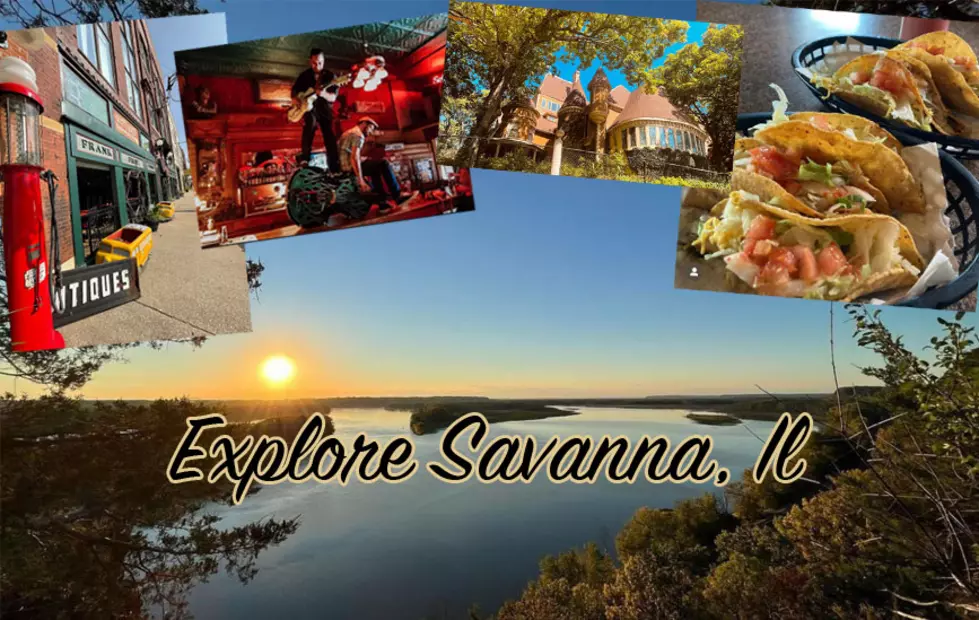 Castles, Biker Bars, Pickers, and the Best Tacos Ever are in Savanna, Illinois
Explore Savanna on Facebook
*edit:  Savanna was voted #1 "Best Small Town for Adventure" TWO years in a row. 2021 and again this year in 2022!   Pretty impressive!
Looking for weekend plans? We have some ideas.
Carroll County's grandest mansion, the six-story, 63-room hilltop home of Mr. & Mrs. Alan St. George is filled with over three decades of their Love and Art. Elegance, culture, fantasy, and romance.
Havencrest Castle
is located in Savanna IL and is open for public tours on weekends in May and October. Inquire about hosting special events and our VIP Tours and Private Group Tours.  For tickets visit: 
www.HavencrestCastle.com
"Fun n entertaining place. Nice to be able to eat n shop in the same place. His shop, while small, really has soul n just isn't focused on one type of thing n actually has things that normal collectors can afford n want in their home." Elvis C on Yelp
Grab a pizza or tacos (or both) at Manny's
Manny's Pizza is a staple in our household. Has been since I was young. Manny's is not only the place where our family enjoys laughs at the table...but the place where these amazing tacos are merely an appetizer for their delicious pizza.
Credit: Explore Savanna on Facebook
"Mississippi Palisades State Park, is a National Natural Landmark located in Carroll County, Illinois just north of the town of Savanna. It is a partially conserved section of the Mississippi Palisades. The area contains many caves and large cliffs along the Mississippi River at the mouth of the Apple River in the Driftless Area of far northwestern Illinois."
Discover your new favorite watering hole!
From Poopy's and Iron Horse Social Club, to Baggers and Hawgdogs, Savanna has more than a few options for a cold one!
"The Trail is a breathtaking journey along more than 60 miles of the Mississippi River, and it starts right here in Savanna!"
"Railroads and rivers make for a classic duo on the Great River Trail as it hugs 60 miles of the mighty Mississippi." - from Rail-Trails
Since you're making your way up north...check out some great hidden gems on your way to Savanna, Il  Route 84 is chock full of must-see shops & restaurants.
Barbecue, Pizza, & Beer-Illinois' Route 84 has Some Hidden Gems This Time of Year
Road trips aren't complete until you've stopped into some hidden gems along the way.
Illinois Arcade House
If you want a place to entertain or be entertained...a short drive to Bloomington will put you right!