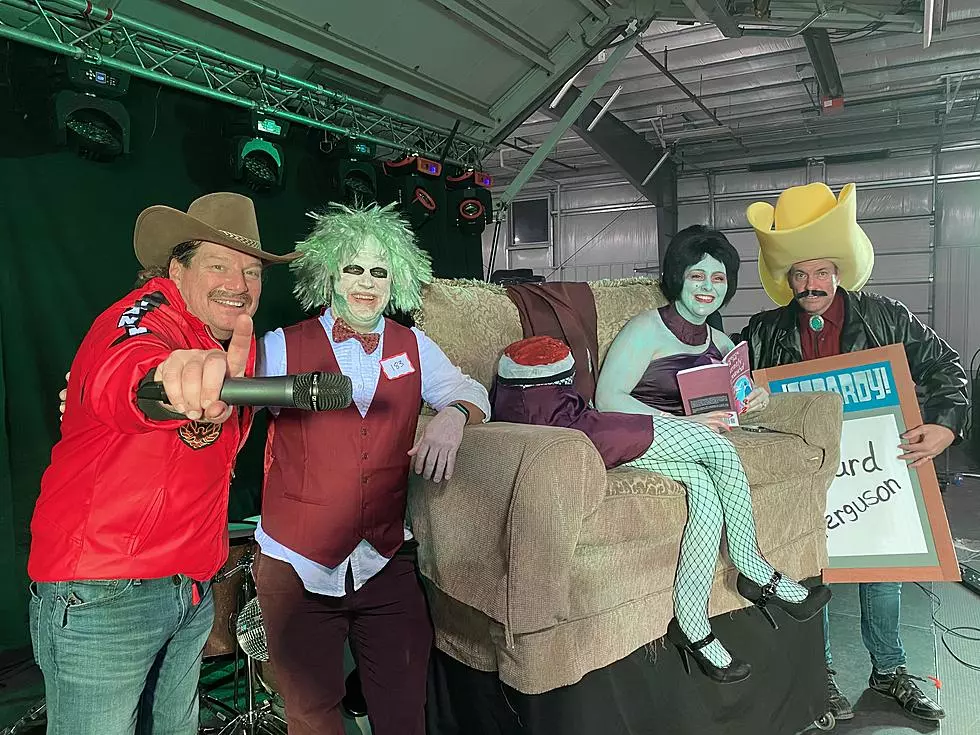 Dwyer & Michaels Halloween Costume Ball is TONIGHT!
Townsquare Media
The Dwyer & Michaels Halloween Ball is TONIGHT, and if you're not there, you're definitely square. You can get your tickets below, or wait and get them at the door.
If you're not already well aware, every year, we hold the largest Halloween costume party in the Quad Cities and we give away cold hard cash in prizes.
Join us at The Mississippi Valley Fairgrounds on October 28th for:
Free food from Smokin Butt BBQ and Wise Guys Pizza
Live Music from Far Out 283 and Hairbanger's Ball!
The Best Costumes in the Quad Cities Competing for big cash.
$2,000 in cash prizes including two $500 first-place prizes! (Group and Individual)
$25 Tickets are available online, or at The Mississippi Valley Fairgrounds, or available for purchase at the door.
Doors open at 6pm!
Far Out 283 is a Quad Cities-based band that plays your rock and blues favorites.
Hairbangers Ball covers classic rock favorites like Guns N' Roses, Mötley Crüe, Poison, and many more. Your hair will be banging with these guys.
Tickets are available at the Mississippi Valley Fairgrounds, or you can buy online by clicking the button below!
2021's party had some awesome costumes, and Dwyer and Goose went all out on theirs - so far as Dwyer brought in the iconic cars from Smokey & The Bandit.
Check out these photos from last year!
Halloween Ball 2021
Gallery 2