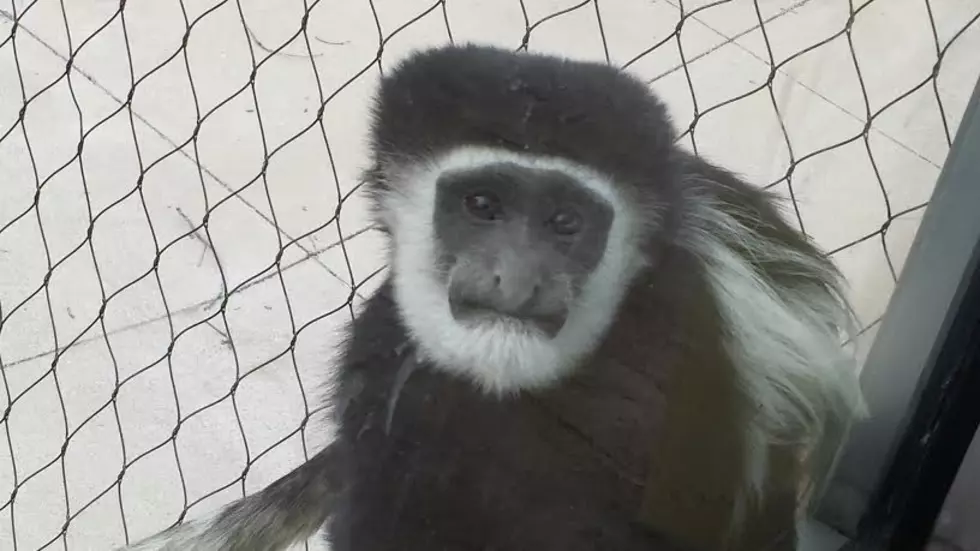 Drunk Monkey to Spend Life Behind Bars
Dwyer/Townsquare
Never thought I'd hear of a monkey being put in jail for life, but it's finally happened.
In Kanpur, India, a monkey named Kalua is not a good guy. He's reportedly bitten over 250 people, killing one.
Kalua was supposedly the pet of an occultist who would drink with the monkey very regularly.
The monkey was obviously an alcoholic, and when he stopped getting the drink, he turned very aggressive. One day he went on a biting spree in Mirzapur, and multiple zoo teams had to work together to capture the monkey.
The zoo's doctor said "We kept him in isolation for some months and then shifted him to a separate cage. There has been no change in his behaviour and he remains as aggressive as he was. It has been three years since he was brought here, but now it has been decided that he will remain in captivity all his life."
If he were to be set free, he would harm people and animals anywhere he went.
Enter your number to get our free mobile app
KEEP READING: Here are 6 foods from your cookout that could harm your dog