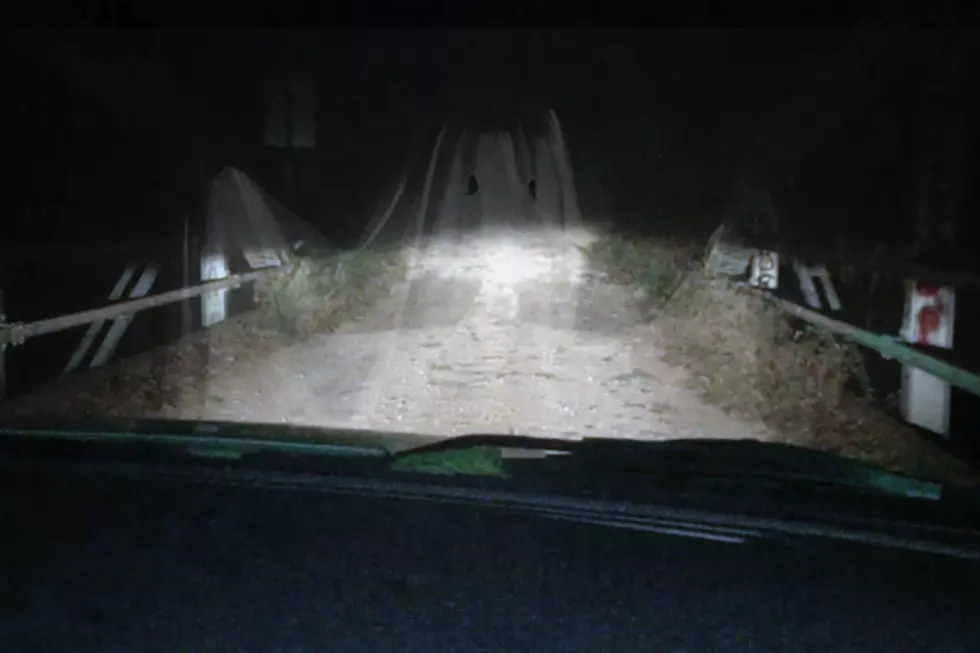 Crybaby Bridge Lives Up to the Legends
Townsquare Media
The story surrounding Crybaby Bridge in Monmouth, Illinois is that there was a fatal accident on the rural road involving children.
If you drive to the bridge and put your car in neutral, the ghosts of the kids will push your car across the bridge. You can sprinkle baby powder on your bumper and you will see their little hand prints in the powder after they push you.
Alyssa and her dad went out to Crybaby Bridge to see if the legends were true. WARNING: NSFW Language
If you're brave enough to check out the bridge yourself, here are the directions. Take 67 south toward Viola. From the stop sign in Viola, go exactly 18 miles on 67 and you'll come to 230th Ave. (230th is 2 miles past of the entrance to Lake Warren Camp ground) Go right on 230th Ave and travel 1.5 miles and take a left. Go down the hill and you'll see the bridge.
Some listeners went out there and caught some freaky stuff on camera. This first one shows the reflections of three faces, there were only two people in the car:
These next two photos show some sort of horned figure. Here it is circled:
Look behind the girls in the selfie:
Enter your number to get our free mobile app
Celebs Share Their Personal Paranormal Stories