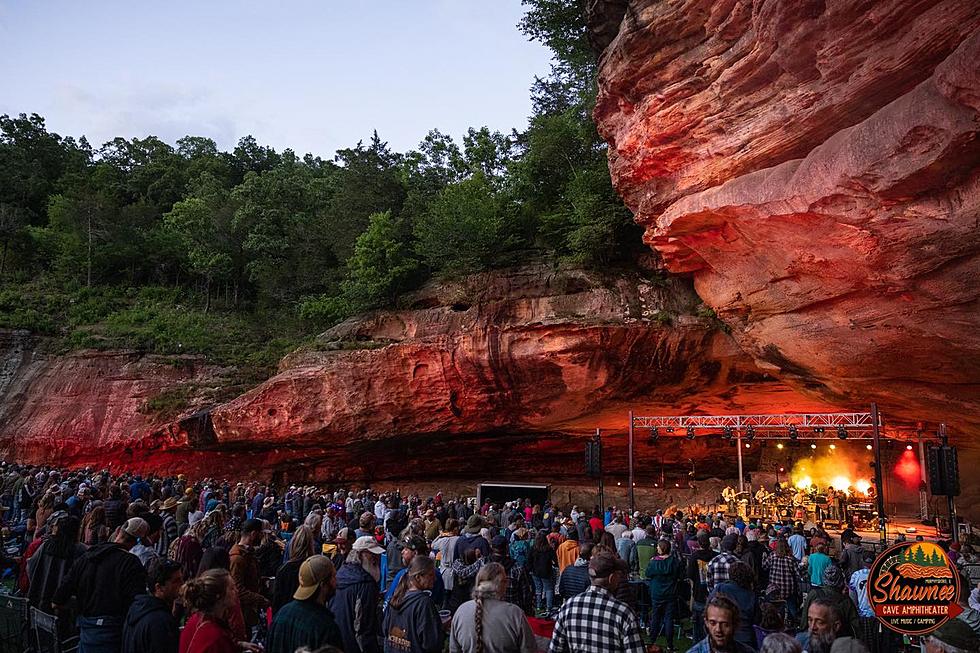 Concert Fans Must Visit This Red Rocks Style Venue In Illinois
Photo From Shawnee Cave Amphitheater Facebook Page
Illinois has its own version of Red Rocks Amphitheatre for summer concerts.
I Discovered An Amazing And Unique Concert Venue In Illinois
I love going to concerts, so I thought I pretty much knew all the venues in Illinois. Every once in a while, I do find out about a new one that I have never heard of before.
Sometimes, it really catches my eye because it is so unique and amazing. Today, I discovered one of those types of venues.
I am talking about the Shawnee Cave Amphitheater in Murphysboro, which is in southern Illinois.
See for yourself and check out this video.
Check Out The Shawnee Cave Amphitheater In Southern Illinois
According to shawneecave.fun,
"A live performance destination venue like no other. Tucked into the Beautiful Shawnee National Forest this magical venue has so much to offer its visitors. You must see it for yourself to understand the beauty and magic of this naturally formed shelter!"
First of all, this amphitheater is located just outside of a cave. How cool is that? Plus, there is camping. That adds a new element to the experience.
My number one hobby is going to concerts and seeing my favorite artists perform live. I especially, like seeing shows in the summertime. There is nothing like hearing bands under the stars.
I would even go see a band I did not know or do not like for a place like this. That is how cool it is.
Reminds Me Of Red Rock Amphitheatre In Colorado
The best outdoor concert venue I have ever been to is Red Rocks Amphitheatre in Colorado. In fact, many experts have it rated as one of the top concert destinations in the United States and even the world.
Check out pictures of each and compare.
Photo of Red Rocks Amphitheatre
Photo Of Shawnee Cave Amphitheater
I believe the comparisons are fair.
An adventure to southern Illinois to see a concert here has been added to my list.
For more info, HERE.
ALSO: PEEK INSIDE JON BON JOVI'S NEW $43 MILLION PALM BEACH MANSION
What Are They Now Former Rockford Music Venues
Photos of what replaced legendary music venues in Rockford.
Video: Interview with Tom Petersson From Cheap Trick