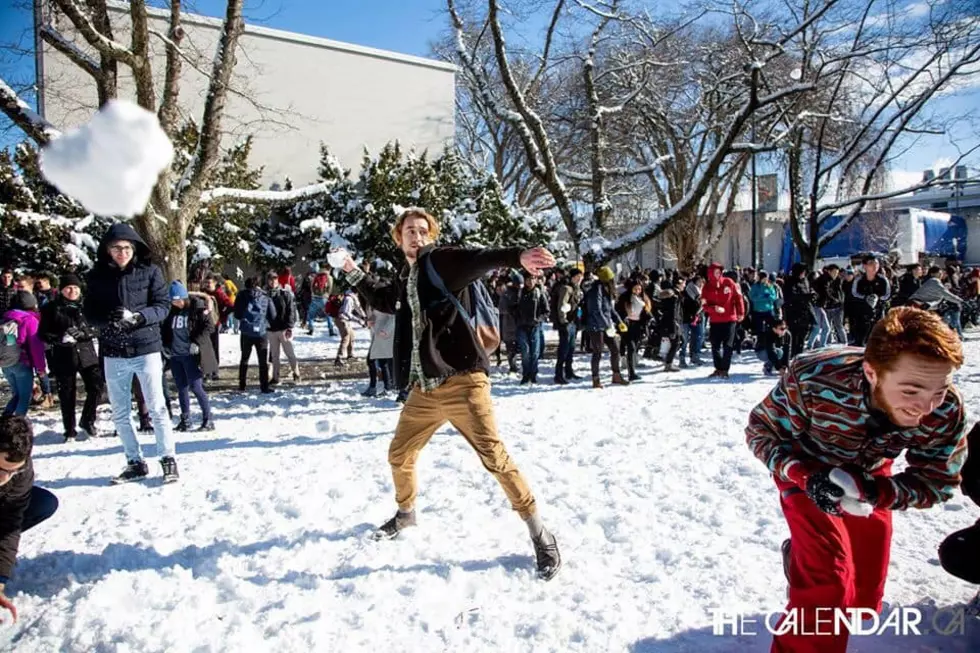 Campus-Wide Snowball Fight Postponed Due to Snow
TheCalendar.Ca via Facebook
The University of British Columbia has an annual mass-snowball fight, with over 3,000 people involved in the 2019 edition.
This year's event was postponed yesterday, due to snow. Not the lack of snow, but because it was snowing.
Reportedly, the Metro Vancouver area was an abundance chaos for commuters, but that's no excuse.
The fight's organizers used Facebook to promote the event, saying "It's your chance to rally against that person in lecture who states things in the form of questions, provide some payback for the friend that 'forgot' your secret Santa gift or stand up to the roommates that stole your leftovers from the fridge."
Enter your number to get our free mobile app