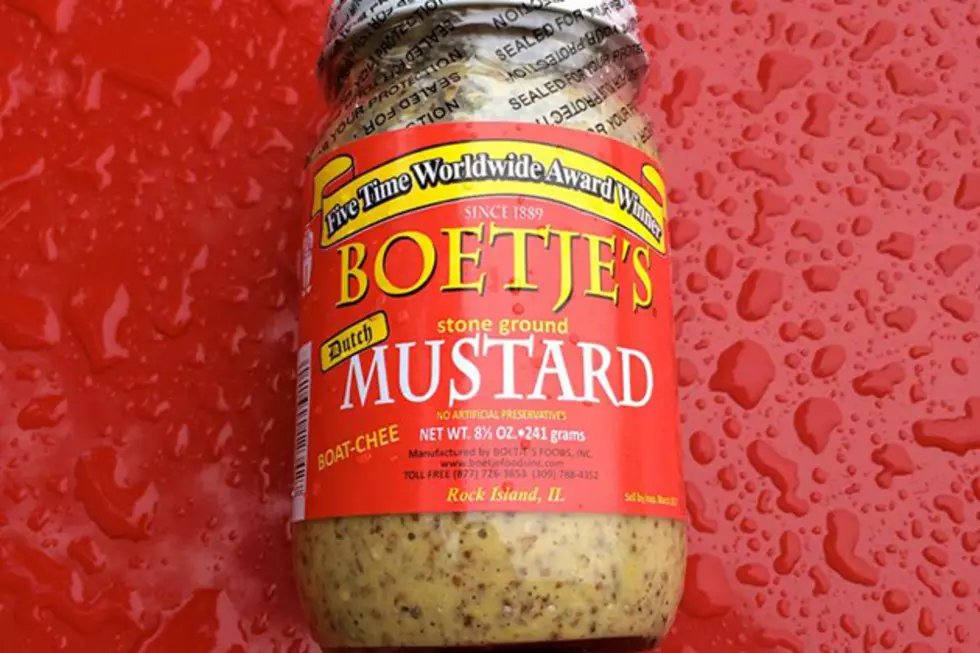 Everyone's Favorite Rock Island Mustard is Officially Sold Out
Boetje's / Facebook
There are things we take for granted in life.  The big things like our health and life and family comes to mind.  We just assume it's all going to be there tomorrow so we go about our day like normal.
Then there's medium sized things internet access which can be taken away by some crazed hatchet man as shown last week or a giant derecho wind storm.
The small things can get taken for granted too.  A song coming on the radio.  The smell of fresh cut grass.  It's the "spice of life".  Or quite literally...my spice of life, Boetje's Mustard.
Your favorite Rock Island made, stone ground, wood aged mustard since 1889 is officially SOLD OUT!
In a recent Facebook
post
, the magic mustard makers announced that their regular mustard is sold out completely.
No more Boetje's on your hot dog. No more Boetje's on your pretzel. No more Boetje's on your turkey sandwich. No more Boetje's on your pita. No more Boetje's on your deviled eggs!
The good news is, the company says they'll be back in stock after the first week of May.
Boetje Foods Inc. offers you our gourmet stone ground mustard for your dining pleasure. Boetje's tangy flavor has the zip that makes it a favorite for steaks, sandwiches, burgers, marinating, and dipping.
This distinctive mustard is formulated from an Old World recipe, using only the finest ingredients. It starts with the special grind we give our mustard seeds, then the careful blending and aging in wood vats, followed by the stone grind process that releases the flavors of all the ingredients and marries them into one perfect, creamy smooth blend.
It's Not Leaving! But If It Did...What Would Be The Best Use of Arsenal Island?
Here are some of my favorite ideas on what it could become if for some reason they would shut it down:
Check Out This Moline House With A Jacuzzi and Heated Pool
Located at 3715 77th Street Ct, Moline, IL 61265