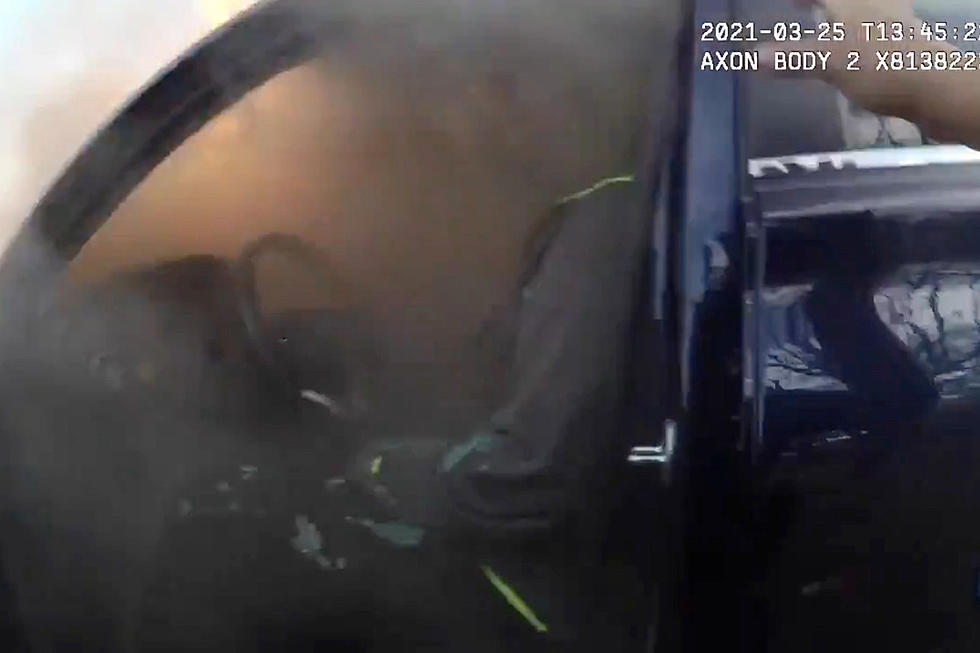 Bodycam Footage Shows Police Rescue Man From Burning Car
Phoenix Police via Twitter
Bodycam footage shows the call that ended with Phoenix police pulling an unconscious man from a burning SUV.
The footage was shared by the department on Twitter this week. As the officers approach the vehicle, the front of the it is fully engulfed in flames.
Grabbing a fire extinguisher, the officer was able to hit the window hard enough to break it, and pull the driver out of the smoke filled cabin of the car.
The clip then cuts to the man laying on the sidewalk as the officer administers first aid.
"I got no heartbeat," the officer is heard saying. "I'm doing chest compressions."
"C'mon buddy," he tells the man. "You got this. Come back."
The tweet explains that the man is in the hospital recovering now, thanks to these two heroes.
Read more at NY Post
Museums Within Driving Distance of the Quad Cities
"There isn't a museum I won't go to. The stupider, the better."
Michaels' statement this morning sent us into a good hour of discussion about museums within driving distance of the Quad Cities. Our listening family has clued us in on little hole-in-the-wall museums we never even knew existed, and they're just a hop, skip and a jump away from us.
Here's our highlights.