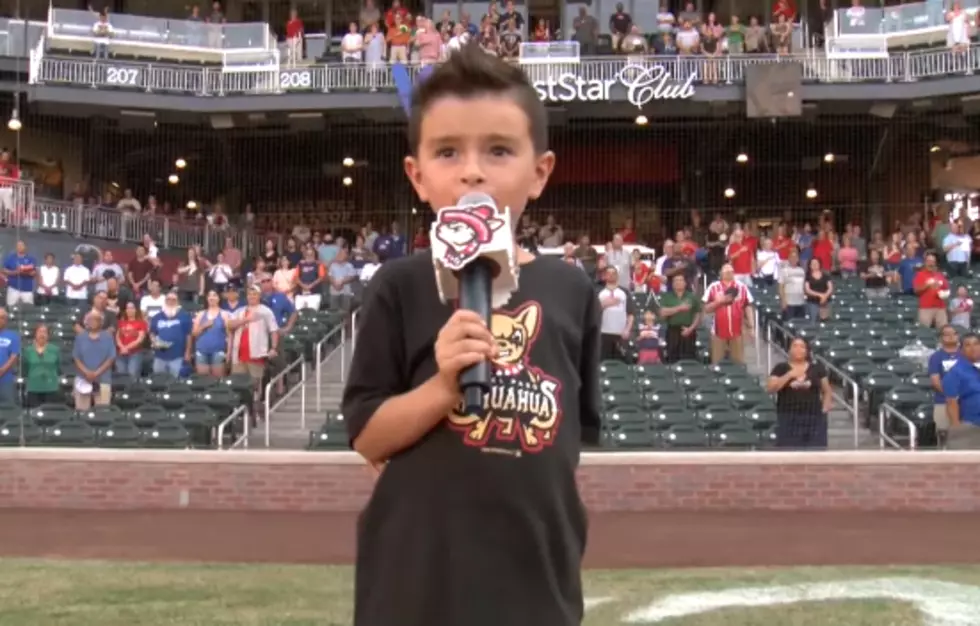 Adorable 5-Year-Old's Rendition of the National Anthem Will Make Your Day
El Paso Chihuahuas Facebook
I've said it before and I'll say it again. I have only one rule when it comes to performing the National Anthem: Don't Take Liberties.
That being said, I absolutely loved the version of the National Anthem that Jacob Martinez sang on Father's Day at the El Paso Chihuahuas game.
I have seen a lot of different styles of the Anthem sung, and usually when an artist changes from the traditional style, it's a way of saying, "Look at me." But if you take a listen to Jacob, you could tell how important it was.